'Firefly' And 'Barney Miller' Star Ron Glass Has Died At 71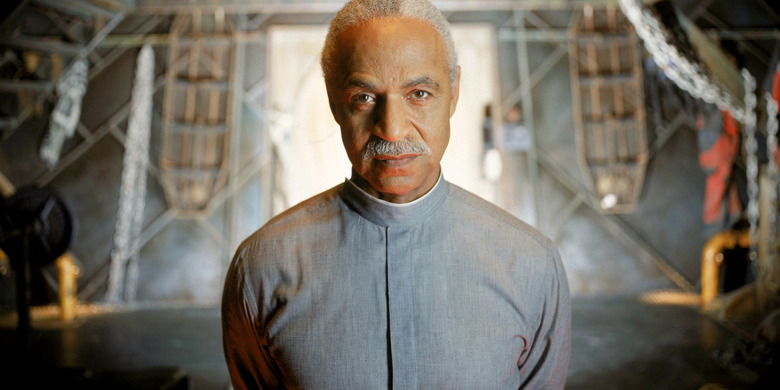 After hearing the sad news that The Brady Bunch matriarch Florence Henderson had passed away on Thanksgiving, another star of classic TV has left us far too soon.
Ron Glass, a veteran actor best known for his role as Detective Sergeant Ron Harris on the TV show Barney Miller, passed away this weekend at 71 years old. We look back at the actor's career that includes a wide variety of work in film and television after the jump.
News of Ron Glass dead originated from TMZ, but CNN has since followed up to learn from his agent Jeffrey Leavitt that the actor passed away after respiratory failure. He had been battling various illnesses recently, so much that he was being monitored by a caretaker.
Like Florence Henderson, Glass is a native of the Midwest, hailing from Evansville, Indiana, where he studied drama and literature in college before beginning his acting career in the early 1970s. His first TV roles included guest appearances on shows like All in the Family, Hawaii Five-O, Sanford and Son, The Bob Newhart Show, Good Times and Hart to Hart.
But Glass' big break would come from starring in Barney Miller, starting in 1975. Glass starred in 164 episodes of the show through 1982, the same year that also saw him landing an Emmy nomination for Best Supporting Actor. After that, Glass took on the iconic role of Felix Unger in the short-lived series The New Odd Couple, a remake of the classic series and movie.
Other major roles in TV shows included Rhythm & Blues, Mr. Rhodes and Teen Angel, all of which lasted only a single season. But Glass also had several more guest appearances on shows such as The Twilight Zone, Murder She Wrote, The Practice and Friends. However, children of the 90s might be more familiar with his voice than his face since he played Randy Carmuihael, father of toddler Suzie Carmichael on Nickelodeon's Rugrats animated series and the follow-up All Grown Up! too.
However, on the geeky side of fandom, Glass had a memorable role as Shepherd Book in Firefly and the follow-up movie Serenity. The final television appearances for Glass included two episodes of Agents of SHIELD and CSI: Crime Scene Investigation back in 2014, but he hasn't worked since then. Glass leaves behind a legacy of fine performances and he will be sorely missed in the entertainment work. Our thoughts go out to his friends and family during this difficult time.