Lara Croft Will Search For Her Father In The 'Tomb Raider' Reboot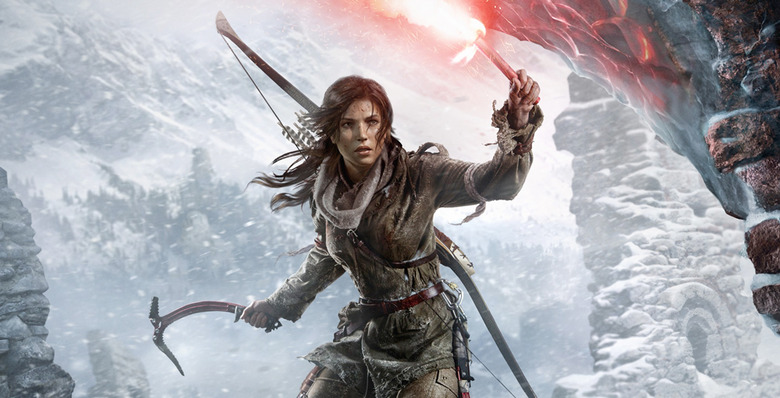 Producer Graham King (Allied) has said before the Tomb Raider reboot will show how Lara Croft became such an adventurous, globe-trotting archaeologist. Academy Award-winner Alicia Vikander (Ex Machina) is set to play the British video game character in director Roar Uthaug's (The Wave) film, which King recently described as a "back to the roots story." He also divulged details of Croft's first adventure.
Below, get some Tomb Raider story details.
13 years ago we last saw a Tomb Raider movie. Angelina Jolie played the archeologist in Lara Croft: Tomb Raider, but its sequel, Lara Croft Tomb Raider: The Cradle of Life, was even less appealing to fans than the first film and appeared to prevent any chances of future Jolie-led sequels. They're light, fluffy, cheeseball action movies that King is confident the reboot won't resemble.
When HeyUGuys asked the producer about Tomb Raider and how it compares to the previous adaptations, he discussed their different approach and mentioned the character is searching for her father, Richard James Croft:
Well this is kind of what we call a 'back to the roots story'. This is a young Lara Croft in search to see if her father is dead or alive, so it has a very emotional part to it and I think that's what Alicia found so interesting about it. I think the storytelling is really good and I think we've got the right crew and a great director and I think it's going to be really fun making a film like this.
King has expressed his desire in the past to make this version of Tomb Raider more character-driven, so making Lara's first adventure more personal sounds about right:
Listen, the box office [for the Tomb Raider movies], they weren't disasters but I find it interesting that the story that we're telling is really the story before she became Lara Croft, so it is a character piece. It does have a lot of really great characters, but it's a lot of action and a lot of fun, and for me, it's something very different. I've not really done a movie like that before, but I really gravitated to rebooting this franchise and we're going to give it a shot.
The character's father was played by Jolie's real dad, Jon Voight (Ray Donavon), in the 2001 film. In the video games, Richard Croft is an archeologist who's been both a caring father and an absentee dad. In one game he was presumed to have killed himself, in another he was double-crossed and murdered. We'll have to wait and see what kind of Richard James Croft they'll have in the reboot, but let's hope the father-daughter storyline holds more emotional weight this time around than it did in the first Tomb Raider movie.
Tomb Raider opens in theaters on March 16th, 2018.