LOL: Billy Eichner Convinces People Seth Rogen Is Dead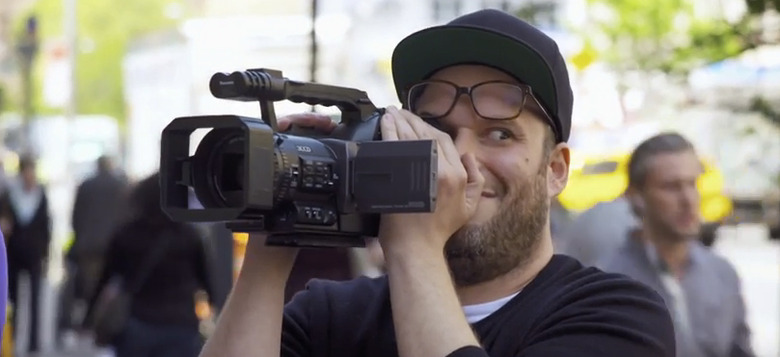 Comedian Billy Eichner is one of those entertainers that you either love or you hate. He's boisterous, excitable, obnoxious, flamboyant, and I just love him for it. He enjoyed a stint on Parks and Recreation in the comedy show's later seasons, but he's probably best known for his show Billy on the Street. What started as a recurring Funny or Die series turned into a full fledged TV show on truTV, and one of the recent segments is one of the most awkwardly funny things you'll watch today.
In a new episode of Billy on the Street, our loud host is telling people that Seth Rogen has died and asking them for their feelings on the matter. Seems pretty cruel, but what makes it all right is the Sausage Party and Neighbors star is on hand for every bit of it,  disguised as one of Billy Eichner's cameramen who trail him as he breaks the bad news. Like I said, it's hilarious and weird.
Watch the Seth Rogen death prank on Billy on the Street after the jump.
The most awkward moments don't even come from faking Seth Rogen's death, but rather when a person gives their genuine, sometimes disparaging thoughts about him while he's standing right here. One woman flat out says she thinks Billy Eichner is funny and doesn't find Rogen funny at all before the sneaky reveal comes. But then there are some charming moments too when a couple of gay men from Australia get pranked, and one of them admits that he's got a big crush on him.
If you want to watch more Billy on the Street, check out the show's YouTube channel.