M. Night Shyamalan's 'Tales From The Crypt' Series Will Adapt Stories From The Comics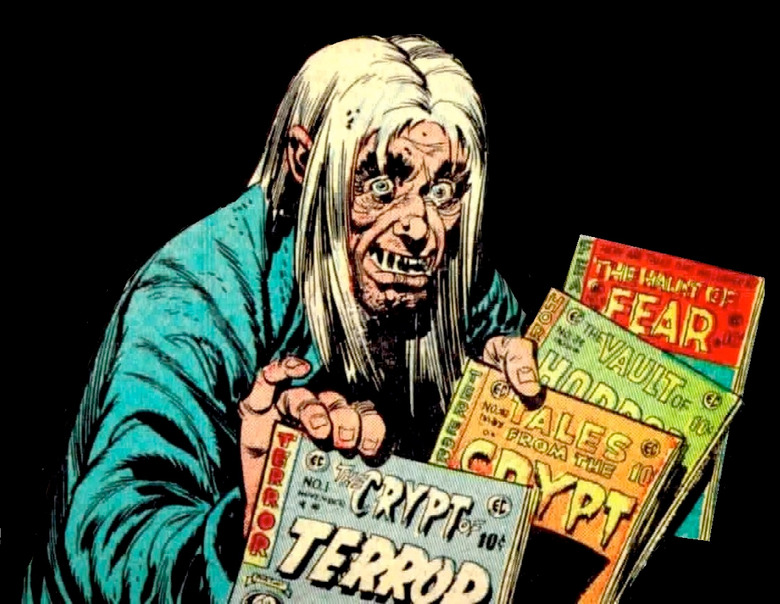 From 1950 to 1955, EC Comics published 27 issues of Tales from the Crypt. When a new reboot of Tales From the Crypt was announced, the word was it'd be influenced more by William Gaines and Al Feldstein's stories than the HBO anthology series that aired from 1989 to 1996. According to the man spearheading the reboot, director M. Night Shyamalan (Split), the new series will adapt some stories from the comics.
Below, learn more about how the Tales From the Crypt series will take cues from the original comics.
Shyamalan recently told Crave Online they'll be adapting some of the original Tales from the Crypt stories. Night and all involved also have access to using material from EC Comic's The Vault of Horror, but the director already has a few Tales from the Crypt favorites in mind for the TV show:
There's a bunch. I have a folder of my favorites, like my twenty or thirty favorites. I'm trying to remember them. I mean they're so weird. There's one where there's a bewitching one, where an old lady bewitches and takes the wife, and the husband has to figure it out. He keeps the old lady in the closet but that's really his wife now. They've swapped, you know? And he can't kill this woman but she's now a beautiful woman.
The show is a combination of crowd-sourced stories, original stories, and ones taken from the comics. TNT and TBS President Kevin Reilly told us the episodes, unlike HBO's, will likely be an hour in length:
I think it may even be longer than an hour. There's going to be a half-hour anthology and then a one-hour original show with some shorts in between. So it's part of a whole block. The original half-hour, sort of slightly comedic, kind of twisted [story] that Night himself is going to direct will be a part of it every week. Then we're going to have rotating original one-hours. Then we've got shorts that'll be part of it too.
Shyamalan's hope is that some of these Tales from the Crypt episodes will star some familiar faces. The HBO show featured appearances from Tom Hanks, Kirk Douglas, Patricia Arquette, Steve Buscemi, and other big names. That's a tradition Night wants to keep going; he said Michael Cera is an actor he'd like to see in the reboot. Shyamalan will direct some episodes, but like the HBO show, hopefully he can help get some other star directors to bring some of EC Comics' stories to life.