Marc Forster To Direct Disney's Live-Action Winnie The Pooh Movie, 'Christopher Robin'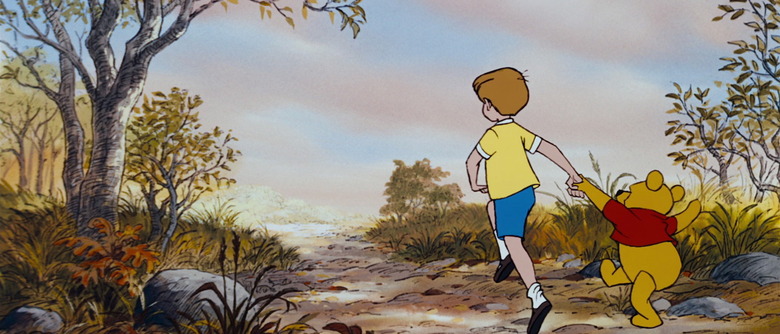 Disney is preparing to return to the Hundred Acre Wood. Last year the studio put into development a live-action Winnie the Pooh project centering on the bear's human pal Christopher, who's now all grown up and many years removed from his adventures with Pooh and friends. Alex Ross Perry (Listen Up Philip) was tapped to write, and as of now Marc Forster (World War Z) has been hired to direct Christopher Robin. 
The Hollywood Reporter broke the news of the Christopher Robin director. So far this looks like an unusual combination of talent. Certain Perry and Forster aren't the most obvious team to take on a beloved children's property. Perry is known for indies like his caustic Sundance hit Listen Up Philip, while Forster's wildly varied credits include Monster's Ball, Stranger Than Fiction, The Kite Runner, and Quantum of Solace. But Forster has previously worked with Disney (well — Miramax, which was then owned by Disney) on the Peter Pan-inspired Finding Neverland, so there's that.
Inspired by the books of A.A. Milne, Christopher Robin picks up with that human character as an adult. He's left behind his carefree, imaginative childhood, and is now your typical "businessman who prioritizes work over family" stereotype. His home life is falling apart, and it's made all the worse by the unexpected return of Pooh, who need Christopher Robin's help finding his friends again. In that way, it sounds like a similar approach to the studio's upcoming Mary Poppins Returns, which has the grown-up Banks children turning to their childhood nanny again. Christopher Robin is described as an "emotional" and "heartwarming" journey with "strong elements of magical realism."
In addition, Perry cited A.I. Artificial Intelligence and Toy Story as major influences:
There's a lot inspired by the relationship between David and Teddy in AI. That's not really a children's film at all. Crushingly depressing. But the relationship between human and toy bear in that movie is pretty spot on. And Fantastic Mr. Fox is something I've been talking about and thinking about because it has a lot of characters and each one is pretty distinct. It's a fun movie and it works for a four year old and for a thirty year old. But David and Teddy in AI is the relevant model. We're looking at Toy Story a lot because that's a thing about toys that are alive just as Pooh Bear and his friends are all stuffed animals.
Sounds potentially quite bittersweet, and very interesting. Christopher Robin will be produced by Brigham Taylor (The Jungle Book). No release date has been announced.