'Railroad Tigers' Trailer: Jackie Chan's Action Western Is Coming To The United States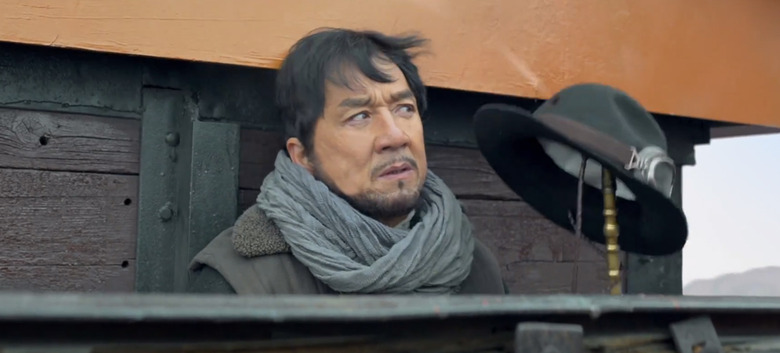 Sadly, Jackie Chan hasn't really been churning out much work to theaters in the United States in recent years. Though the Hong Kong action star rose quickly to fame thanks to movies like Rush Hour and Shanghai Noon, the quality of his American movies quickly declined and his incredible stunt work just wasn't enough to keep audiences interested.
However, with the development of the Shanghai Noon sequel Shanghai Dawn back in development and the possibility of Rush Hour 4 not entirely out of the question, it seems Jackie Chan could have a comeback with US audiences soon. In the meantime, we'll get a chance to check out Jackie Chan's Hong Kong action comedy Railroad Tigers with a release in the US planned for early next year.
Watch the Railroad Tigers trailer after the jump.
Railroad Tigers, directed by Ding Sheng (Little Big Soldier, Police Story: Lockdown), has flares of the South Korean western action flick The Good, The Bad, The Weird from 2008 (which you should seek out if you can, because it's great). The story follows Jackie Chan as a railroad worker who teams up with a group of fighters in order to fight the Japanese army and get food for their people. It's like a western Robin Hood, but it has some of the cartoonish comedy of classic Hong Kong films.
This particular style of action comedy doesn't always work for American audiences, but the action looks like it will be entertaining enough to watch. At the very least maybe we can hope for some kind of blooper reel showing Jackie Chan's stunts going wrong. That always makes for a fun way to end one of these movies.
Even if Railroad Tigers doesn't turn out to be all that great, at least Jackie Chan recently collected a Lifetime Achievement award from the Academy of Motion Picture Arts & Sciences for his entire body of work. Chan couldn't have been more happy to receive the award, saying, "After 56 years in the film industry, making more than 200 films, after so many bones, finally." This came after an introduction by Chris Tucker, Michelle Yeoh and Tom Hanks, the latter calling him "Chantastic" according to Reuters.
I certainly hope Jackie Chan has a resurgence in popularity in the United States, but it would be nice for studios to give him the kind of action movie he deserves. Is there any way we can get him to team up with the guys from The Raid franchise? That would be amazing.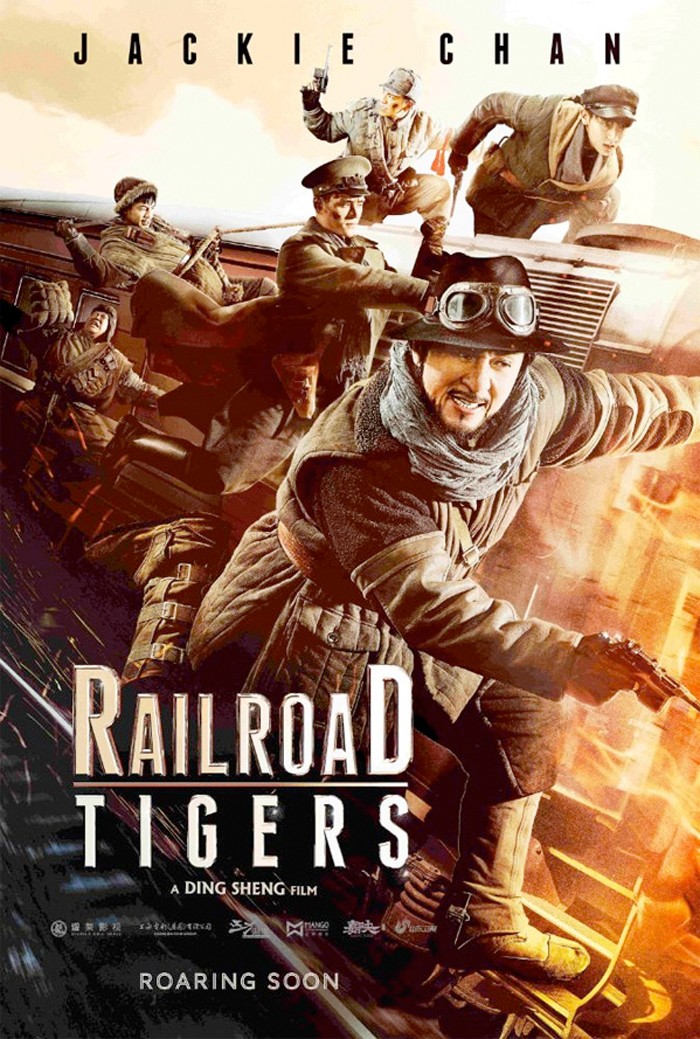 In this action-comedy caper harkening back to Jackie Chan's classic Hong Kong films, a railroad worker (Jackie Chan) and his ragtag group of freedom fighters find themselves on the wrong side of the tracks when they decide to ambush a heavily armed military train filled with desperately needed provisions. Unarmed and outnumbered, they must fight back against an entire army using only their wits, in a series of a dazzling set pieces and action scenes rivaling anything seen on the big screen before.
Railroad Tigers will hit limited US theaters on January 6, 2017.