New 'Monster Trucks' Trailer Is Desperate To Win Over 'Harry Potter' Fans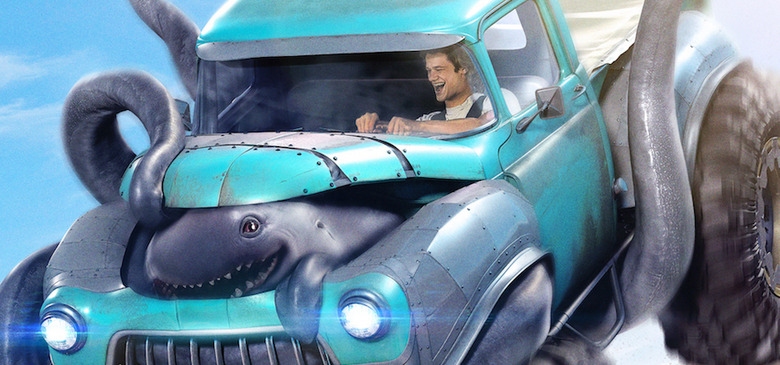 This weekend brings Fantastic Beasts and Where to Find Them to theaters, which means millions of Harry Potter fans will be flocking to theaters to see if this new five film franchise will be worth their time. That also makes the release of the movie a prime opportunity for other studios to promote the movies they have coming up to a huge audience, and one of those appears to be Paramount Pictures looking to reduce their projected money loss from next year's Monster Trucks.
Hoping to pick up some new excited viewers, a new Monster Trucks trailer has just arrived, and it is positively desperate to win over Harry Potter fans, even going so far as to use an orchestral arrangement that sounds like a rip-off of John Williams' signature score. Find out what I mean after the jump.
Here's the new Monster Trucks trailer from Paramount Pictures:
If this was the first trailer we saw for Monster Trucks (I'm not sure why it wasn't), then I may not have written off the movie already. The tone starts off feeling like a Steven Spielberg movie, despite the obvious attempt to win over Harry Potter fans, and it creates a sense of mystery and wonder. But then we get right back into the silliness of the first trailer.
I don't like to write movies off completely until I've seen them, but I just can't see what the appeal of this movie is. I've heard kids even express a lack of disinterest in this at the movie theater. We've just already seen much so ridiculousness from this movie that it's clear why it's been delayed for awhile and ended up getting dumped in the graveyard of a release month that is January.
But hey, maybe there's hope that this could turn into one of those movies that is just so positively ludicrous that it ends up being fun. Maybe cast members Lucas Till, Jane Levy, Holt McCallany, Barry Pepper, Tucker Albrizzi, Danny Glover, Amy Ryan, Rob Lowe, Frank Whaley and Thomas Lennon make it tolerable. I would love to be proven wrong by Ice Age, Robots and Epic director Chris Wedge with his first live-action feature, but that track record doesn't give me much hope.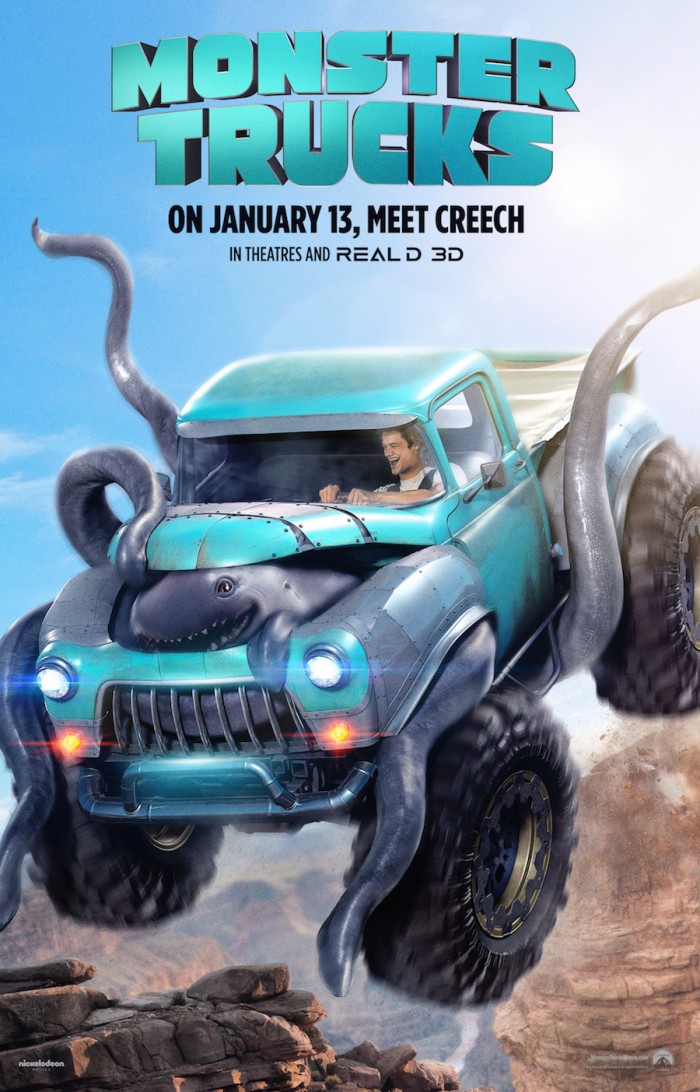 Looking for any way to get away from the life and town he was born into, Tripp (Lucas Till), a high school senior, builds a Monster Truck from bits and pieces of scrapped cars. After an accident at a nearby oil-drilling site displaces a strange and subterranean creature with a taste and a talent for speed, Tripp may have just found the key to getting out of town and a most unlikely friend.
Melding cutting edge visual effects and state-of-the-art CGI, Monster Trucks is an action filled adventure for the whole family that will keep you on the edge of your seat and ultimately touch your heart.
Monster Trucks hits theaters on January 13, 2017.