Cool Stuff: 'Sequel 2' Art Show Delivers More Prints For Sequels That Never Happened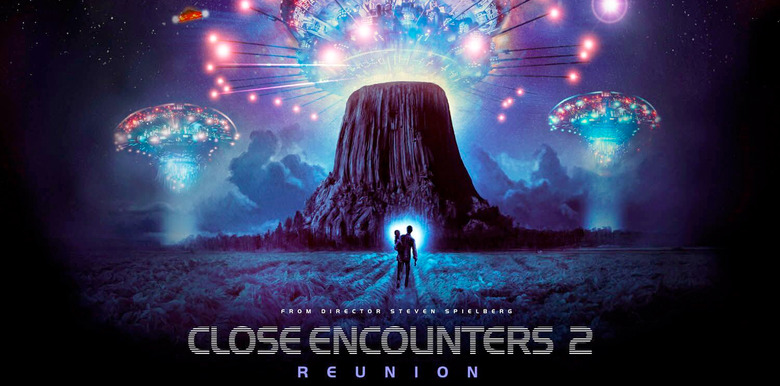 It's been almost exactly two years since iam8bit debuted a new art exhibit called Sequel featuring artwork from nearly 50 artists imagining what the posters for sequels that never happened might have looked like. Pieces included The Rocketeer: Crimson Skies, Spaceballs III: The Search for Spaceballs II, Top Gun 2 and more. Now we're getting a sequel to Sequel.
Sequel 2 is coming to the iam8bit gallery in Los Angeles at the end of the month, and the first pieces from the follow-up show have artwork for unproduced sequels such as E.T. The Return, Being Jeff Goldblum, Who Shot Roger Rabbit?, Son of Scissorhands, Close Encouters 2: Reunion and more. Check out the pieces released from the Sequel 2 art show so far after the jump.
Here's the prints from Sequel 2 that have been release so far by iam8bit:
The gallery will be open at 2147 W. Sunset Blvd. in Los Angeles, CA starting on Wednesday, November 30th at 8pm PT and will be open through December 23 (you can RSVP right here). All of the pieces from the show will also be made available for purchase as soon as the gallery has its opening reception on November 30th, so if you want any of these prints, make sure you head to iam8bit's website right away that day.
This year there are over 40 contributing artists, and there are plenty of pieces we haven't seen yet, so you'll definitely want to stay tuned to their website to see the other outstanding work. If you're curious about the artists involved, here's the whole list: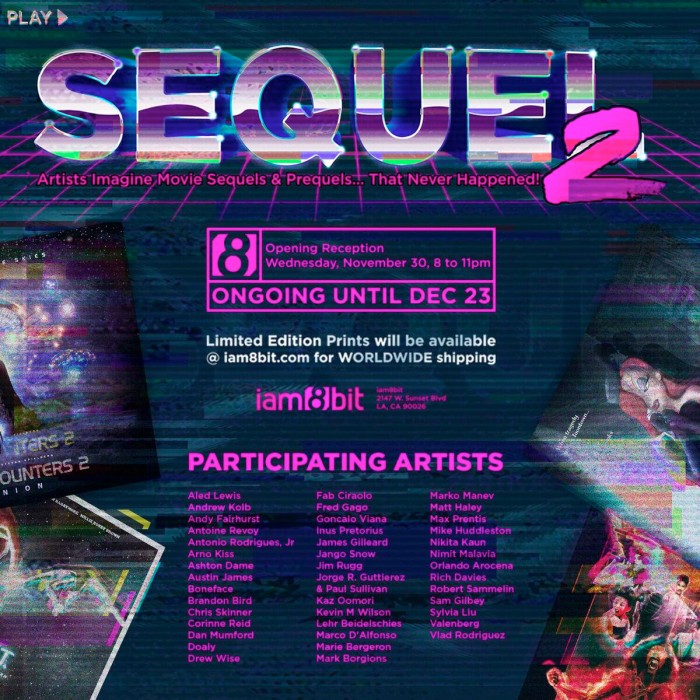 Just like most of the prints we feature under our Cool Stuff banner, these will be limited edition, numbered, giclee prints printed on acid-free paper with archival, fade-resistant inks. That means these are high quality prints that will look good on your wall, and I can't wait to see which ones we haven't seen yet.