Steve Carell To Star In 'Minecraft: The Movie'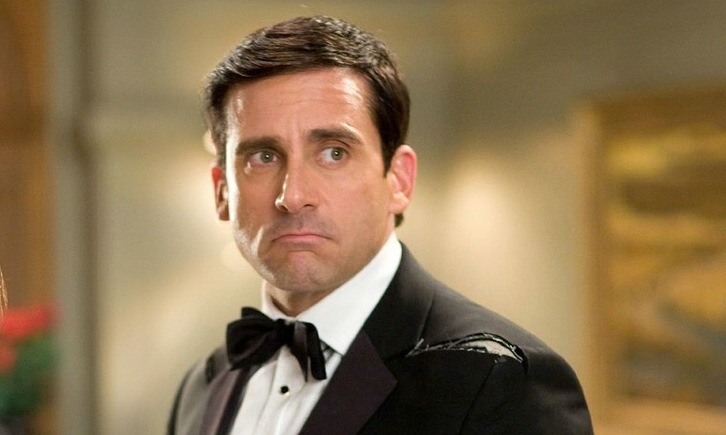 The Office/40 Year Old Virgin star Steve Carell is in talks to join Warner Bros' upcoming big-screen adaptation of the video game Minecraft. Hit the jump to learn more about the Steve Carell Minecraft casting.Variety broke the news that Steve Carell is in talks to join the expected ensemble. Minecraft: the Movie will be directed by It's Always Sunny in Philadelphia creator Rob McElhenney, who penned the latest draft of the script alongside Wonder Woman/Pan screenwriter Jason Fuchs. Warner Bros landed the Minecraft movie rights in February 2014, and its taken them a while to get the project going. Reel Steel director Shawn Levy was originally attached to helm the project but left because his adventure movie with "a bit of a Goonies flair" was not what Mojang, the game makers who make Minecraft, wanted.
The game is not based on a traditional story narrative which has probably led to some development challenges. The freedom represented by Minecraft's system is part of the game's appeal, and part of the reason it boasts 100 million players globally, but that is also one of the factors that make a movie adaptation particularly challenging. In 2015, Ethan Anderton included Minecraft in his listing of video game adaptations that might break the Hollywood video game curse.
It's hard to make any assumptions about this movie at this time as we don't even know what angle McElhenney plans to take with the property.  Aside from the Illumination Entertainment Minions films, Carell hasn't had a big hit in a number of years.
Warner Bros sees the game as having the same potential as The LEGO Movie, which had as its jumping-off point a similarly free-form toy set. McElhenney came on board the project in July 2015 and had been working hard to make it happen. The movie is set to hit theaters on May 25th, 2019, and Carell is likely to be the first of many casting announcements for the project we'll get in the coming months.
Roy Lee is producing through his Vertigo Entertainment production company, along with Jill Messick (Mean Girls).