Hayao Miyazaki Coming Out Of Retirement Again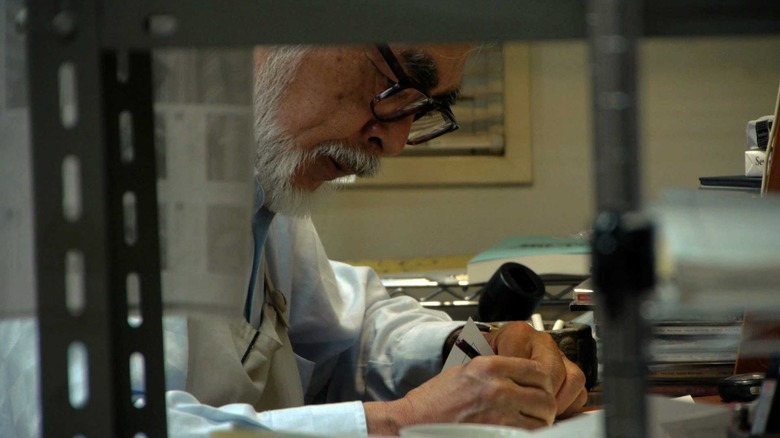 2016's been a rough year, so here's a bit of good news to brighten your day. Hayao Miyazaki, the legendary Japanese animator and filmmaker, has decided to come out of retirement for one last feature film. Specifically, he's got plans to turn a CG-animated short he's been working on, Boro the Caterpillar, into a full-length feature.
Miyazaki dropped the big news during a Japanese TV special titled, funnily enough, The Man Who Is Not Done: Hayao Miyazaki (via Anime News Network). In it, he revealed he was dissatisfied with Boro the Caterpillar, a twelve-minute short for the Ghibli Museum. So he's presented a project proposal for a feature-length film, which Miyazaki hopes to complete before the 2020 Olympics in Toyko. As for the Boro the Caterpillar short, it's still on — it'll be finished in about a year and will screen exclusively at the Ghibli Museum in Tokyo.
While the longer version of Boro the Caterpillar has not officially been greenlit, it's hard to imagine Miyazaki getting turned down. Miyazaki, who has already begun work on animation for the project, noted that he will be around 80 years old when the Boro the Caterpillar movie is finished. The filmmaker has been planning the story of Boro the Caterpillar for about 20 years and although specific details are still scarce, he describes it as "a story of a tiny, hairy caterpillar, so tiny that it may be easily squished between your fingers."
Miyazaki officially confirmed his retirement from feature filmmaking in 2013, just as his last film The Wind Rises made its premiere at the Venice Film Festival. But even at the time, longtime fans noted that Miyazaki had made retirement announcements several times before, only to return for more. By some counts, this was roughly his fifth "retirement." And he's kept himself busy with other projects in the meantime, like that aforementioned Boro the Caterpillar short and an as-yet-unreleased samurai manga.