The Best & Worst Sketches From Dave Chappelle's 'Saturday Night Live'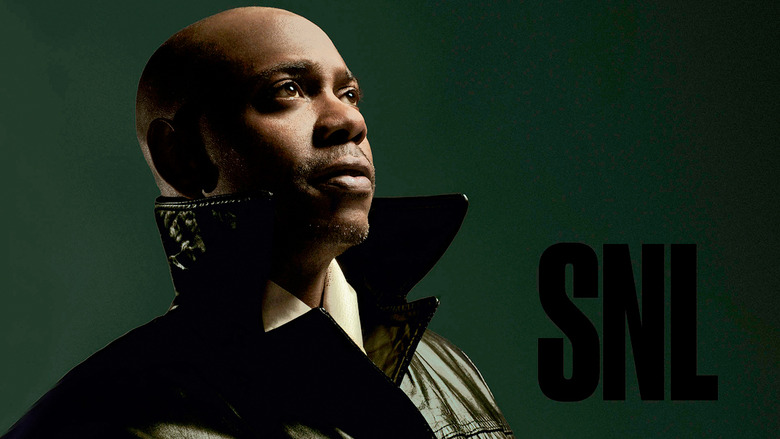 It's been 11 years since Dave Chappelle left behind Chappelle's Show at Comedy Central when it was at the peak of its popularity. Chappelle was one of the most popular comedians at the time, and his show was one of the cable networks hottest commodities. But the pressure was too much, and the show was ruining his relationship with the comedy that he loved creating.
Now here we are, over a decade later, and Dave Chappelle made an outstanding return to sketch comedy as the host of Saturday Night Live. It was his first time hosting, a bucket list item according to the comedian, and I'm happy to say that the result was the best episode of the season so far.
Find out the best and worst sketches from the Dave Chappelle hosted Saturday Night Live after the jump.
The Cold Open
Normally we don't need to talk about the cold open from the show on its own, but this week it warrants commenting. After Donald Trump won the election this past week, the country has been more tense than ever. Many are lamenting his election because of what it means for certain sects of people who are already being discriminated against, emboldened by the words Trump has said on the campaign trail. So last night's SNL opened on a somber note, with Kate McKinnon as Hillary Clinton, singing the recently deceased Leonard Cohen's trademark tune "Hallelujah." She ends the wholly serious performance by saying, "I'm not giving up, and neither should you."
While this is exactly the sentiment we all should have in the face of such fear and hate becoming more prominent in the country, I can't help but feel conflicted about how overly dramatic SNL specifically was being after they let Donald Trump host the show last season. If they hadn't been part of the media machine that helped normalize his behavior, then this might have been more poignant. Or if they had called themselves out for that drastic mistake, this might be more endearing. As it is, the message is strong, but it feels lessened by the show's own blunder. Anyway, on with the show.
The Best
Walking Dead Chappelle's Show – We already featured this by itself because it's so damn funny, and it's easily the best sketch of the night. What's great though is that pretty much the entire night was full of great comedy, so this is just a cherry on top of a great sundae.
Election Night – Though there were some hiccups with timing here and there, the reality of this sketch is what made this one both heartbreaking and hilarious. What works in this sketch is what worked so well in much of Chappelle's Show. First, there's the layer of comedy surrounding the 20/20 hindsight about the hope people held out during Hillary Clinton's developing loss. Then, there's the layer of commentary from Dave Chappelle and Chris Rock, mocking the drama that their white friends bring into the equation, comparing this plight to the same struggles African Americans have endured over the decades. This was just great satire.
Love and Leslie – It was extremely refreshing to have a sketch where Leslie Jones is far more reserved and vulnerable. Not only was it funny to see her matched up romantically with Kyle Mooney, but it was also super charming. This felt like the entirety of an indie romance in the span of a few minutes.
Football Party – I'll be the first to admit that the premise of this sketch is just plain dumb. But it's the kind of dumb that worked really well and brings some levity to end the week. The combined reactions of Alex Moffat, Kenan Thompson and Pete Davidson on the couch (as well as Kyle Mooney's carefree attitude from the other chair) with Dave Chappelle's earnest attitude made this work far better than it should have. Plus, the physical comedy that comes from the splashing milk was undoubtedly a guilty pleasure.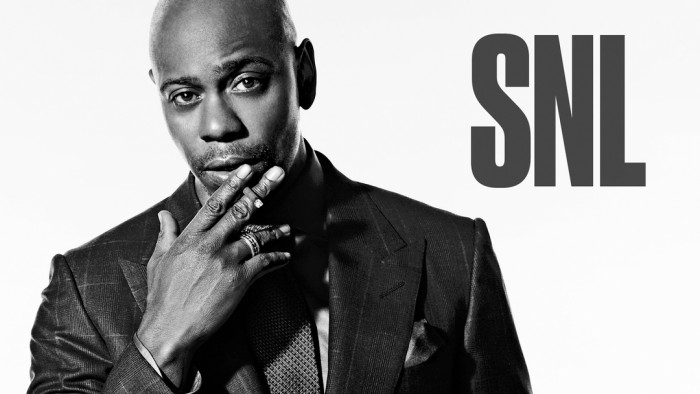 The Average
Jheri's Place – SNL really pulled a fast one on critical audiences last night, as well as people like me who review the show the next day. This sketch started out sloppy and awkward before taking a weird turn with Kyle Mooney's Italian character. This was certainly going to be in the section of the worst sketches. But then out of nowhere comes the twist, where a faux post-show program called "Inside SNL" takes a look at what went wrong in the sketch. And as someone who does this week in and week out during SNL's new season, I loved seeing the hot takes on the show mocked in this way.
Last Call with Dave Chappelle – This is such a delightfully weird recurring sketch, and this was no exception. It's all the strange little details that make this work for me everytime, not to mention Kenan Thompson's pitch perfect reactions to the oddities on display. I gotta say that Kate McKinnon and Dave Chappelle really went for that gross kiss.
The Worst
Kids Talk Trump – If there was one sketch that didn't feel like it worked very well in this episode, this was it. First of all, I don't know why they didn't let Beck Bennett do this, since this format was used several times in AT&T commercials featuring him before he came to SNL. Second of all, it feels like there should be so much more to this sketch than what we saw. The ending is amusing enough, but it's not enough to make the lead-up worth the payoff.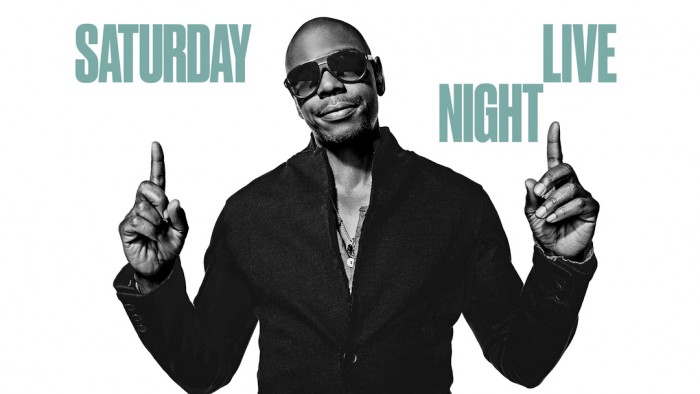 Weekend Update
Holy cow. Weekend Update was on fire this time. Fueled by the election results, the faux news desk really cut loose. Even Michael Che's huge gaffe that totally ruined a punchline was met with laughs, mostly because the reaction to the screw-up from Che and co-anchor Colin Jost was so natural. Much like the Cold Open, their cutting loose on Trump is underscored by the fact that Trump hosted the show, but there was still some great writing in this edition of Weekend Update.
Ruth Bader Ginsburg Talks Not Retiring – Another one of Kate McKinnon's great Weekend Update characters made a much needed appearance, and it was not disappointing at all. I'm impressed that McKinnon was able to pour that much powder in her mouth and recover quickly enough to keep the segment going.
The Host
The world has missed Dave Chappelle. Even seeing him headline the Oddball Comedy Festival a couple years ago was only a small taste of the kind of comedy we need from this man. Whenever a stand-up comedian hosts SNL, they do a monologue that is basically a set from their stand-up act, and this wholly relevant reaction to the election results was exactly what we needed to hear. It was so smart, poignant and funny.
This is one of the best isolated stand-up sets I've seen, and it was reminiscent of what it felt like when George Carlin hosted the show back in 1975, which was only further fueled by the fact that he introduced the Walking Dead sketch himself. I hope this is the start of a major comedy comeback for Dave Chappelle, and it would be great to have him host again.
The MVP
XX
Dave Chappelle – This episode was elevated all around because of his presence. Not only was that Chappelle's Show parody of The Walking Dead the best sketch of the night, but that monologue was incredible. Chappelle's energy was unstoppable, and his presence on the stage was just what SNL needed this week. It's what we need a lot more of from now on, honestly. If there was a close second, it would have been Kate McKinnon.
The Final Word
A mix of biting political satire and Dave Chappelle's signature comedy made this episode of Saturday Night Live the best one of the season for sure. I wish much of the comedy brought about by this week's headlines wasn't tainted by the fact that SNL made their own mistake by letting Donald Trump host SNL while campaigning. It makes their efforts to skewer everything he does feel hypocritical. But we all make mistakes, and assuming we have four years of Trump in the White House, this isn't going away anytime soon. So it's time to wipe the slate clean and see what happens. Forgive but never forget.
We'll be back next week after Kristen Wiig hosts on November 19.