'Ghost In The Shell' Trailer: Scarlett Johansson Gets Her Own 'Blade Runner'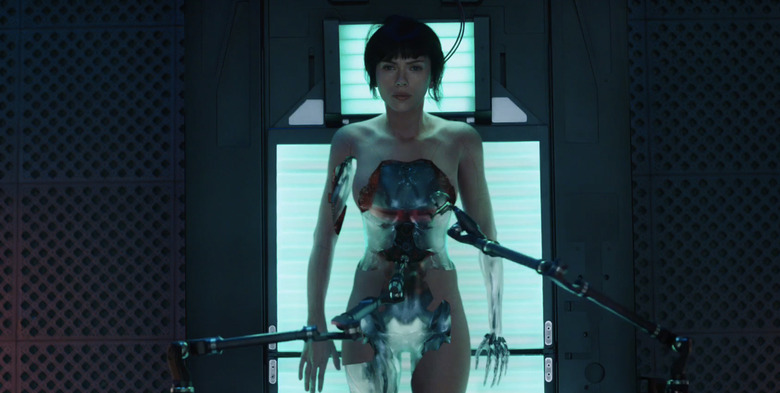 Longtime fans of the anime Ghost in the Shell have been waiting for years to see how a live-action adaptation would turn out, and now that wait is over.
The first Ghost in the Shell trailer was unveiled overnight after a major release event was held in Toyko, Japan, and now you can see just how badass of a sci-fi movie this looks. This has all the right vibes of Blade Runner, but with some absolutely outstanding action carried out by director Rupert Sanders and star Scarlett Johansson.
Honestly, I'm far more impressed by this trailer than I thought I would be. Everything from the art direction to the production design looks astounding. Scarlett Johansson is turning in a reserved performance as the cyborg Major, and the world around her feels so rich with detail (largely thanks to how it was intricately created in the original anime). Plus, fans of the original anime should be happy to see some visuals recreated in live-action here, and they look gorgeous.
However, this isn't just copy and pasting the original anime into a live-action movie. Here's what Scarlett Johansson told Collider over in Tokyo:
"You can't rip it off the page, it's totally different. You're playing it as a – it's not really a person, but it's a human brain, it's someone who's having this life experience. Which is very different from just ripping stuff off from the manga. One thing that will be very different probably is we're not making the Frank Miller world where those graphic novels come to life. We have kind of the iconic iconography of the Manga and stuff, but I think people will be surprised at the gritty kind of realness of this. For a person that doesn't have a heart, it has a lot of heart, I think."
Well, Johansson is certainly saying the right things, and this first trailer promises an outstanding sci-fi action movie that just might surprise the hell out of us.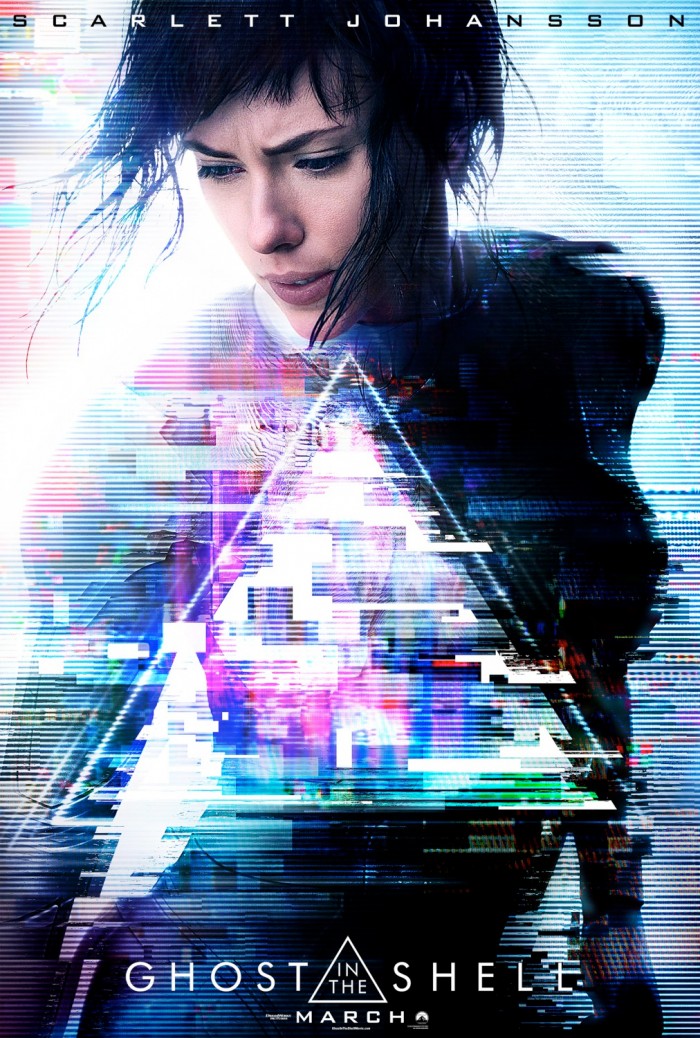 Based on the internationally-acclaimed sci-fi property, "GHOST IN THE SHELL" follows the Major, a special ops, one-of-a-kind human-cyborg hybrid, who leads the elite task force Section 9. Devoted to stopping the most dangerous criminals and extremists, Section 9 is faced with an enemy whose singular goal is to wipe out Hanka Robotic¹s advancements in cyber technology.
Ghost in the Shell opens on March 31, 2017.