Penélope Cruz Joins Kenneth Branagh's 'Murder On The Orient Express' Remake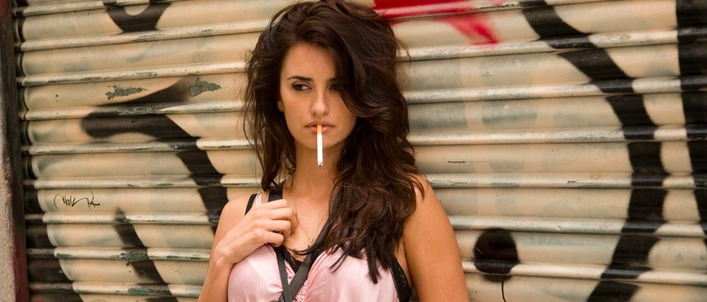 Penélope Cruz is the latest actor to sign up for Kenneth Branagh's star-studded remake of Murder on the Orient Express. The cast already includes Dame Judi Dench, Derek Jacobi, Michelle Pfeiffer, Daisy Ridley, Michael Peña, and Johnny Depp. We already know the characters they're all playing, but Cruz's role is currently unknown.
Below, learn more about the Murder on the Orient Express cast.
Branagh is starring in the film as detective Hercule Poirot, a delightful character played with no shortage of intelligence and wit by Albert Finney in Sidney Lumet's 1974 adaptation of Agatha Christie's novel. In Christie's thriller, which was published in 1934, a passenger aboard the Orient Express is killed overnight. During Poirot's investigation, he realizes maybe more than one passenger on the train had a plausible motivation. Deadline doesn't have any specifics on Penélope Cruz's role, but she'll start working on the film soon. Shooting begins in London this month.
The 20th Century Fox project didn't take too long to get going after Branagh signed on to make it. The Dead Again and Henry V director recently told Indiewire about "the lavish scale" of his remake:
I enjoy working with that kind of thoroughbred quality. We're on a lavish scale, which was one reason to do this item, to make it feel like an embrace of big-period cinema, big-train cinema — it's a big canvas. The idea which is so attractive is a romantic journey through Europe in the middle of the night, in which death and revenge are laid throughout. It's a very gripping, romantic idea of being on a train underpinned by murder and mayhem—a heady mixture!
In The Murder on the Orient Express, Michelle Pfeiffer is playing Mrs. Hubbard, a loud American in the book; Leslie Odom Jr. (Hamilton) is Dr. Arbuthnot, who was a colonel in the book; Ridley is Mary Debenham, a highly suspect passenger in Poirot's eyes; Dench is the cantankerous Princess Dragomiroff; Peña is Marquez, a Cuban passenger who was not a part of the novel; and Derek Jacobi plays Masterman, a valet. Lucy Boynton (Sing Street) and Tom Bateman, who acted alongside Judi Dench in Kenneth Branagh Theater Company's The Winter Tale, are also a part of the ensemble. As for Cruz, we'll likely know who she's playing soon. We last saw the actress in Zoolander 2 and The Brothers Grimsby, and she's currently shooting a movie about Pablo Escobar (Javier Barden).
Murder on the Orient Express opens in theaters November 22nd, 2017.