'Live By Night' Trailer: Witness The Price Of The American Dream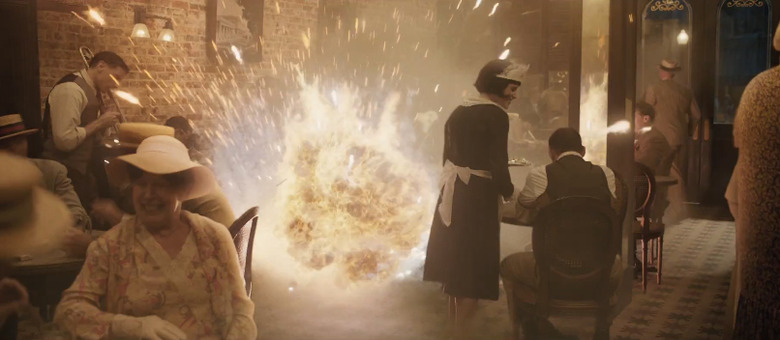 Next week brings the release of Fantastic Beasts and Where to Find Them, and there are so many movies desperate to get promotion in front of the huge audience going to see the Harry Potter spin-off. And it seems Warner Bros. Pictures will be taking advantage of that by releasing a new trailer for Ben Affleck's latest directorial effort Live By Night.
Watch the new Live By Night trailer after the jump.
The film is based on Dennis Lehane's novel of the same name, and while the Harry Potter crowd that will be full of kids might not be the best place to promote an R-rated drama like this, Fantastic Beasts is rated PG-13 and there will be plenty of adults in theaters interested in seeing something without the kids at some point. And this looks like it will be an intense period crime thriller heading for Oscar contention.
Live By Night feels like exactly the kind of movie I was hoping to see in Gangster Squad, but ended up walking away being immensely disappointed. Plus, the cinematography on display from Robert Richardson (The Hateful Eight, The Aviator) looks positively stunning.
In addition to the appeal of Ben Affleck being at the helm of a movie again, as well as starring in the lead role, the rest of the cast includes  Elle Fanning, Zoe Saldana, Sienna Miller, Chris Sullivan, Anthony Michael Hall, Brendan Gleeson, Scott Eastwood, Titus Welliver, Chris Messina, Chris Cooper, and Derek Mears.
Watch the first trailer for Live By Night over here if you haven't seen it yet.
Live by Night is set in the roaring `20s when Prohibition hasn't stopped the flow of booze in an underground network of gangster-run speakeasies. The opportunity to gain power and money is there for any man with enough ambition and nerve and Joe Coughlin, the son of the Boston Police Superintendent, long ago turned his back on his strict upbringing for the spoils of being an outlaw. But even among criminals there are rules and Joe breaks a big one: crossing a powerful mob boss by stealing his money and his moll. The fiery affair ends in tragedy, setting Joe on a path of revenge, ambition, romance and betrayal that propels him out of Boston and up the ladder of Tampa's steamy rum-running underworld.
Live By Night hits limited theaters on December 25, but arrives in theaters everywhere on January 13, 2017.