Robert Redford Says He's Ready To Retire From Acting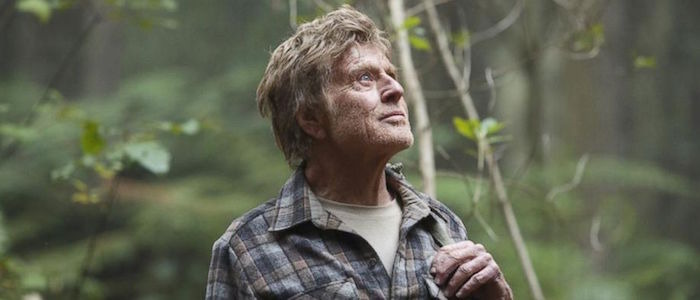 Robert Redford is on the short list of actors you can call a legend without anyone in the near vicinity having a word to say otherwise. He's an icon, a powerful leading man who aged with grace, transforming into a powerhouse director, producer, and champion of independent film. And at 80 years old, it looks like we'll see Robert Redford retiring sooner than later.
Redford's grandson, Dylan Redford, recently interviewed his grandfather for the Walker Art Center and their whole conversation is a treasure trove of goodness. He's survived almost 60 years of making a living in the film industry and he's got tales to tell. And while he wants to continue directing, he says that his time in front of the camera may be coming to an end:
Yeah, a lot—and a lot lately because I'm getting tired of acting. I'm an impatient person, so it's hard for me to sit around and do take after take after take. At this point in my life, age 80, it'd give me more satisfaction because I'm not dependent on anybody. It's just me, just the way it used to be, and so going back to sketching—that's sort of where my head is right now.
So, I'm thinking of moving in that direction and not acting so much. I've got two acting projects in the works: Our Souls at Night, with Jane Fonda, a love story for older people who get a second chance in life, and Old Man with a Gun, a lighter piece with Casey Affleck and Sissy Spacek. Once they're done then I'm going to say, "Okay, that's goodbye to all that," and then just focus on directing.
If Redford does intend on retiring, no one can accuse him of not going out on top. While mainstream movies like Pete's Dragon and Captain America: The Winter Soldier utilized him as a secret weapon capable of lending gravitas to even the silliest premises, films like All is Lost and Truth revealed an actor who was still willing to push himself and take chances. American film would be lesser without Mr. Redford, but his legacy is untouchable.
And while it's easy to imagine him being coaxed back into work by the right role, he comes from a generation of actors who seem more-than-willing to retiring and staying retired. Just ask Jack Nicholson and Gene Hackman.
At the very least, we'll get those last few Redford movies. And The Old Man and the Gun director David Lowery, who also directed Redford in Pete's Dragon, seems to have written quite a role for him.