LEGO Stranger Things: A Homegrown Brick Recreation Of Netflix's Popular Series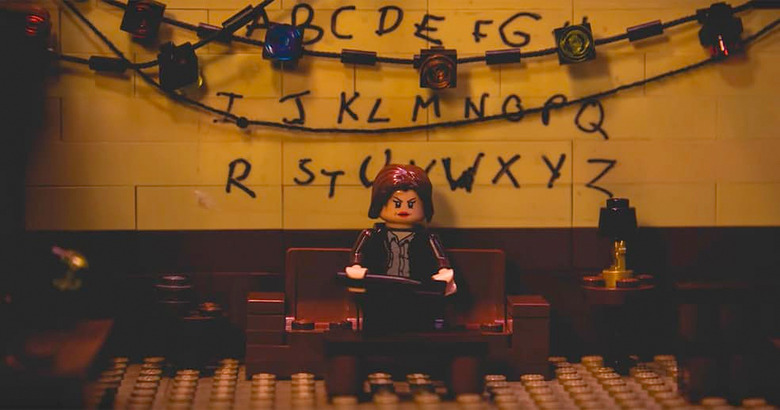 Even though the buzz surrounding Stranger Things has died down since the summer, fans are hungry for any scrap of news they can get about the second season. But since we don't frequently get updates like Sean Astin and Paul Reiser being added to the cast in key roles, sometimes we just need some Stranger Things stuff to hold us over, and we've got a nice little video to do just that.
One dedicated fan and LEGO builder has decided to recreate some of the scenes from Stranger Things using some custom minifigures and sets and the magic of stop-motion animation. Watch the LEGO Stranger Things video after the jump, but beware of spoilers if you haven't watched the entire first season.
Now before you get bent out of shape about the fact that this stop-motion animation clearly isn't professional, that's actually what I love about it. This was clearly a passion project by a true fan, and they spent hours creating it.  So while this might not be as impressive as you hoped, I actually think the fact that it feels like a quaint, homegrown project adds a certain charm to it.
Plus, I like that the video gives us LEGO versions of all our favorite characters, even the sadly forgotten Barb. Maybe one day we'll get an official LEGO Stranger Things set. After all, we're getting a whole line of Funko POP Vinyl figures of characters on the show.
If you haven't seen it yet, watch the A Charlie Brown Christmas mash-up with Stranger Things over here.