The New 'Beauty And The Beast' Poster Is A Pleasant Homage

Recently we've been learning a lot more about Bill Condon's Beauty and the Beast. For starters, the film will feature original songs by Oscar winner Alan Menken not heard in the Broadway Production of Beauty and the Beast or the 1994 Disney film. Speaking of the classic animated movie, the new poster for Condon's remake pays tribute to it.
Below, check out the new live-action Beauty and the Beast poster.
In case you forgot how many great actors are in Condon's film, the long list of names at the top of the new poster should refresh your memory. The amount of actors' namechecked on the poster below bridges on overkill, but a long list of names is still preferable to posters featuring nothing but A-listers' big floating heads.
Plus, it's understandable Disney wants to highlight this remake's ensemble, which includes Emma Watson (Belle), Dan Stevens (Beast), Kevin Kline (Maurice), Luke Evans (Gaston), Josh Gad (Lefou), Ewan McGregor (Lumiere the candelabra), Ian McKellen (Cogsworth the clock), Emma Thompson (Mrs. Potts the teapot), Gugu Mbatha-Raw (Plumette the feather duster), Stanley Tucci (Maestro Cadenza), and Tony winner Audra McDonald (Madame De Garderobe).
The new poster has the kind of simplicity and elegance that's right for Beauty and the Beast.
Live-Action Beauty And The Beast Poster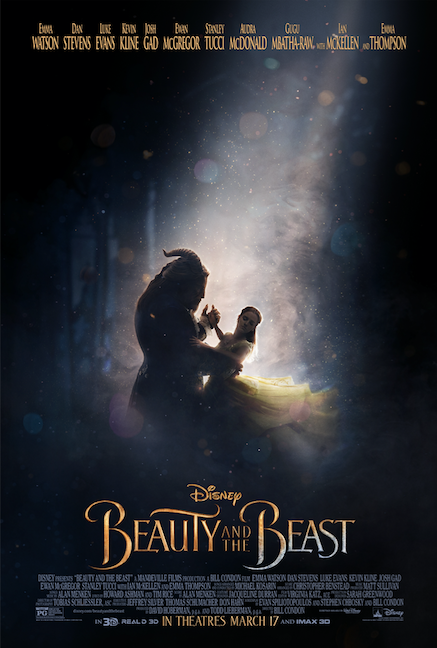 And it is a rather nice tribute to the animated film's poster: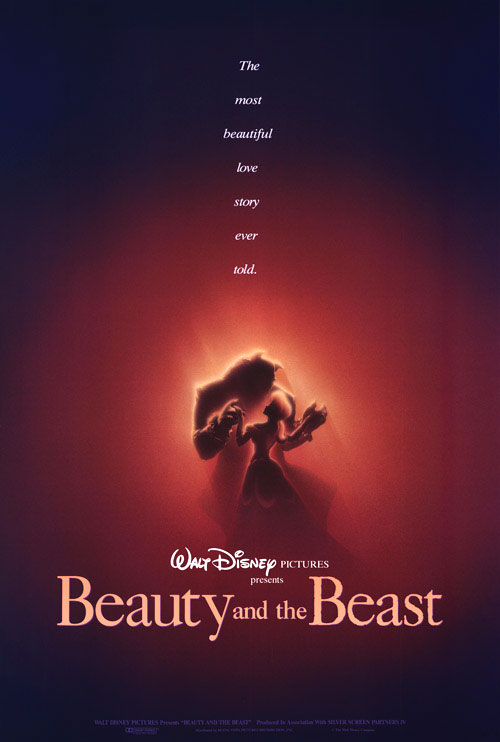 The Disney classic officially turns 25 years old in less than two weeks. The massive hit was the first animated movie to get nominated for Best Picture, and it was also the third highest-grossing film of 1991. Disney is likely hoping for similar success with their live-action update. The studio has been on a roll lately with their remakes, despite the lovely Pete's Dragon not finding as big of an audience as Cinderella or The Jungle Book. We'll likely see more from Condon's remake soon, so stay tuned.
Here's the official synopsis for Beauty and the Beast:
Disney's "Beauty and the Beast" is a live-action adaptation of the studio's animated classic which refashions the classic characters from the tale as old as time for a contemporary audience, staying true to the original music while updating the score with several new songs. "Beauty and the Beast" is the fantastic journey of Belle, a bright, beautiful and independent young woman who is taken prisoner by a beast in his castle. Despite her fears, she befriends the castle's enchanted staff and learns to look beyond the Beast's hideous exterior and realize the kind heart and soul of the true Prince within.
Beauty and the Beast opens in theaters on March 17th, 2017.