Charlie Cox Wants Bullseye For Daredevil Season 3, But His Co-Stars Don't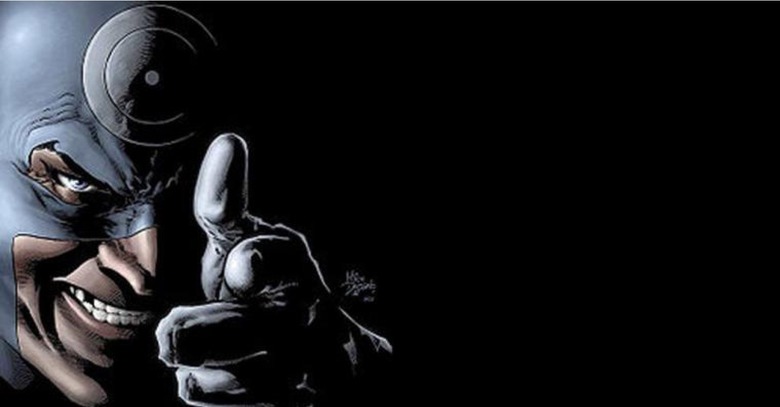 We've now had two seasons of Netflix's Daredevil tv series which has introduced a lot of classic antagonists: The Kingpin, Elektra, The Hand and Punisher. But the biggest omission so far has to be Bullseye, a merciless assassin that never misses his mark, able to turn anything into a lethal weapon. Daredevil star Charlie Cox is fighting to bring in Bullseye for Daredevil Season 3, but some of his co-stars don't want it to happen.
Daredevil star Charlie Cox said the following about Bullseye at Wizard World Pittsburgh:
"It's no secret, I've said it before and I get in trouble every time I say it, I'd like to see Bullseye make an appearance at some point. I think it's a really interesting opportunity. Deborah Ann Woll obviously does not want Bullseye to show up for obvious reasons. Elodie Yung, who plays Elektra, doesn't want Bullseye to show up either."
In the comic books, (spoilers for the comic books coming up...) Bullseye infamously killed both Karen Page and Elektra, the two loves of Murdock's life. So it's understandable that Elodie Yung and Deborah Ann Woll (who played Karen Page) may not want to the see the character show up in the series.
Colin Farrell played the role in Mark Steven Johnson's 2003 film starring Ben Affleck, one of the better parts of that almost universally mocked superhero adaptation. The comic book character dresses in a very comic book-y outfit, and that movie was able to adapt the character into a somewhat believable real-world baddie. The fact that Bullseye was in the universally disliked film may be why Marvel has been so hesitant to include the character in the first seasons of the television adaptation. Also, for a guy like Bullseye to do some dramatic damage, relationships need to be established to give weight to any potential loss.
Cox's co-star Elden Henson revealed that he has heard that someone is looking for the part:
"I actually heard they're going to cast Zach Galifianakis as Bullseye."
Thankfully, that's just a joke. Or so we hope.
Punisher was one of the best things to happen to the Daredevil television series, and I think most comic book fans will tell you that Bullseye has the potential to elevate the show just as much as Jon Bernthal's character did for season two of the show.
Daredevil will return in The Defenders, which is set to hit Netflix in 2017.