'Captive' Trailer: Doug Liman's Hostage Documentary Series Is Coming To Netflix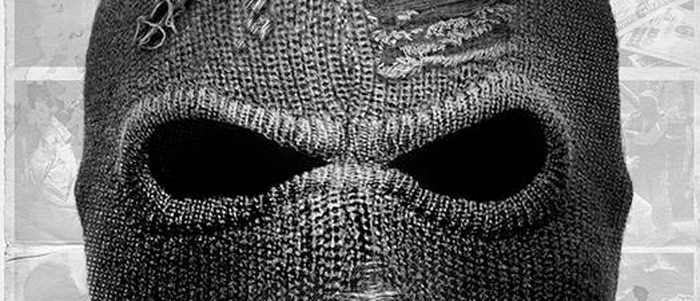 When it comes to cinema, seeing people taken hostage is just something audiences have become accustomed to seeing. The bad guy needs a little insurance, the thieves need someone they can hold for ransom, a seriously disturbed individual has sinister plans for a victim trapped in a well. However, the consequences are all the more dire when people are kidnapped in the real world.
Captive is a new documentary series from The Bourne Identity director and producer Doug Liman, giving audiences an intimate look at the true stories of victims, negotiators, and kidnappers who have been involved in hostage situations. Watch the Captive trailer below.
When the project was announced back in April, Simon Chinn and Jonathan Chinn, co-founders of the documentary series' production company Lightbox, had this to say:
"Hostage taking is an issue that people are familiar with, but apart from those directly involved, nobody really knows much about. Each episode of 'Captive' will reflect the tension that arises from the life and death stakes involved but also truly reveal the complexity inherent in every hostage crisis."
Netflix has really been delivering some stirring material from their documentary department. Whether it's Making a Murderer or Amanda Knox, there's some rich and compelling true stories that beg to be told to the largest audience possible. And this looks like it will offer up some chilling stories from real people who have been taken hostage and held captive.
My only complaint about this trailer is that it builds up the intensity a little too much like an action thriller. That's par for the course when you're promoting a movie and you want to engage the audience, but it just feels a little too overtly dramatized when surely these real life stories will be just as intense on their own without all the spectacle of fast-paced drums and quick cuts.
Captive, from two-time Oscar-winning producer Simon Chinn (Man on Wire, Searching for Sugar Man) and acclaimed executive producer Doug Liman (The Bourne Identity), examines the most challenging hostage situations of our times, from the highest-profile cases to those kept hidden from the public. With privileged access to a range of viewpoints, Captive sheds light on an escalating international trend and efforts to resolve it, exploring a wide range of hostage situations from the viewpoint of everyone involved: the victims, their families, experienced negotiators—and the kidnappers themselves.
Captive debuts on Netflix on December 9.