The 'Troll Hunter' Remake Is Dead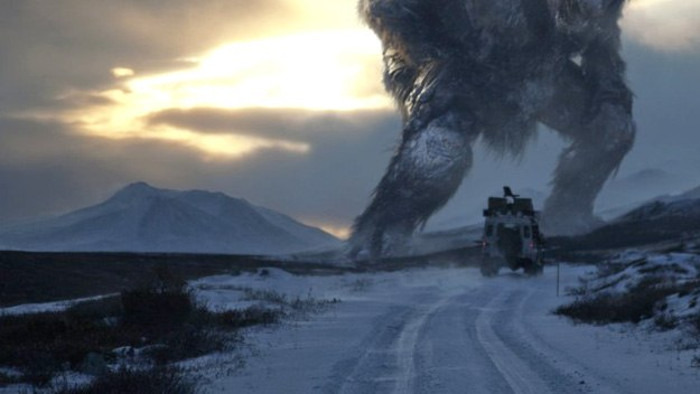 Over five years ago, director Chris Columbus' production company, 1492 Pictures, secured the remake rights to André Øvredal's Troll Hunter, an entertaining and imaginative found footage monster movie. It had been a while since we heard anything about the remake, and Øverdal has now confirmed it's no longer moving forward.
Below, learn more about the squashed Troll Hunter remake.
The last we heard about the Troll Hunter remake was that Neil Marshall was going to direct it. Back in 2013, The Descent, Doomsday, and Game of Thrones director signed up for the film, but he's not involved anymore. In fact, Game of Thrones might've had something to do with killing the remake.
Birth.Movies.Death recently spoke with André Øvredal for his new film, The Autopsy of Jane Doe, which our own Jacob Hall wrote is the kind of horror gem "that gives you the fuel to power through a couple of dozen lousy horror movies in search of the next great movie." The outlet asked the director for the current status on the remake, and he told them Marshall's busy schedule led to a delay which may have had a hand in the remake not happening:
I don't know exactly [what happened]. I was very happy with what I read; I never communicated with anybody about it, but I read on-line that Neil Marshall was attached to direct it, and I was like, 'OK, I can get behind that,' and then suddenly it didn't happen. I believe that just after signing up for Troll Hunter, Neil got too busy with Game of Thrones, and that's what stopped it; that seems to be the case, anyway, and then it just kind of died.
Whether that's exactly why the remake didn't get made isn't for sure. As Øvredal said, he never communicated with anybody about it so that he might be reading into the situation and Marshall's schedule, based on his response. Either way, fans of Troll Hunter are likely pleased with this news. It's not a movie that screamed for a remake, but producer Christopher Columbus was initially confident it did:
Troll Hunter was a visceral, thrilling cinematic rock and roller coaster ride of a movie. Visually, there are scenes in this film that American audiences have never seen. We want to introduce an International audience to this amazing moviegoing experience!
It looks like international audiences will have to stick with the perfectly entertaining 2011 film. The rights have reverted to André Øvredal and the original film's producers. We can safely say a Troll Hunter remake isn't happening anytime soon.