'Pacific Rim 2' Starts Shooting, New Title Revealed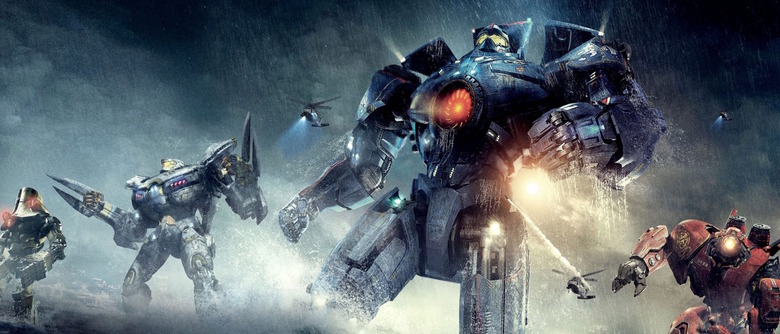 Pacific Rim's middling box office performance meant a sequel was never a sure thing, and for months things went back and forth. First it had a release date, and then it didn't. Guillermo del Toro dropped out as director, but stayed on as producer and hired Daredevil's Steven S. DeKnight to helm. As of this year the project was officially back on, and now production is underway in Australia.
When Pacific Rim 2 charges in to re-cancel the apocalypse, though, it'll be doing it under a slightly different title. Star John Boyega has shared the new official name of the movie. If you've been following this project for a while now, here's a hint: you're probably not going to be terribly surprised. 
Boyega revealed the new Pacific Rim 2 title on Instagram, via a photo of his script:
First day on Pacific Rim today. Here's to a great adventure ahead ?????
A photo posted by BOYEGA (@jboyega_) on
Yup, looks like Pacific Rim 2 is going to be called Pacific Rim: Maelstrom. While that title has been rumored for some time, this photo confirms it. It's always possible Universal will change the name again before we get to the film's release date, but it looks like Maelstrom is what they're going with for now. Plot details are scarce, but we'd imagine it involves giant jaegers battling big-ass kaiju.
As previously reported, Boyega played the son of Stacker Pentecost, who was portrayed by Idris Elba in the original film. He'll be joined by Cailee Spaeny as the new female lead, Scott Eastwood, Adria Arjona, Mackenyu Maeda, Jing Tian, and Levi Meaden. In addition, del Toro has said some of the cast members from the last film will return. However, we don't know which ones yet.
Considering how many times Pacific Rim 2 looked like it might get delayed indefinitely or even cancelled outright, it's heartening to see that it really and truly is happening, with shooting finally started in Australia. Pacific Rim: Maelstrom is in theaters February 23, 2018.