Ubisoft Netflix TV Series May Be Coming, But Which Video Game Property Will It Be?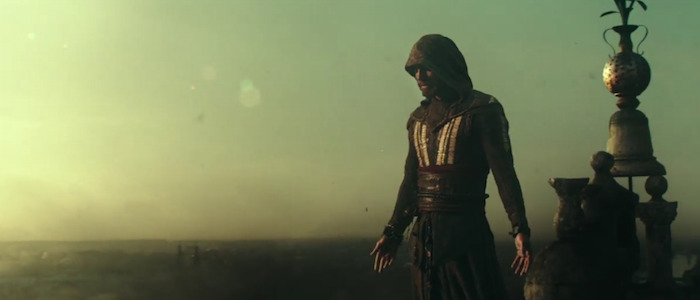 Nobody outside of Netflix knows exactly how many people watch anything on everyone's default streaming service, but the numbers are high enough for everyone involved to keep investing in original shows and movies. They're also large enough to attract major talents. Netflix is responsible for an upcoming Will Smith movie. A Will Smith movie!
Which brings us to today's little morsel of news: Ubisoft, the video game publisher responsible for its fair share of popular titles, is looking to get into the Netflix business. With a Ubisoft Netflix tv series possibly in the works, which video game property might they be looking at for a small screen tv show?
The news comes our way in a brief Reuters article that offers no details beyond Ubisoft being "in talks with Netflix over a series." These discussions arrive a little over a month before Assassin's Creed, the first film produced by the company's film division, hits theaters.
Ubisoft first started dipping its toe in the movie and television pool back in 2011 with the creation of Ubisoft Motion Pictures, a division of the company dedicated to bringing their various titles out of the video game world and into other mediums. Their first project, the animated series Rabbids Invasion (based on characters from the Raving Rabbids series), premiered in 2013 and is currently airing its third season.
So let's go ahead and assume that the Rabbids characters and Assassin's Creed are both off the table for whatever Ubisoft is cooking up with Netflix. What series could justify an ongoing show on Netflix? We know that film adaptations of Splinter Cell, The Division, Far Cry, Ghost Recon, and Watch Dogs are all being developed, but it's easy to imagine one of those breaking away and getting the television treatment. After all, an action and espionage story like Splinter Cell would work quite well as a serialized story, and we haven't heard much about the film adaptation starring Tom Hardy for quite some time.
Right now, all eyes are surely on Assassin's Creed, a movie that could (maybe, hopefully, possibly) shatter the video game movie curse. The combination of star Michael Fassbender and director Justin Kurzel is a step or three above the regular video game adaptation. It could buck the trend and be, you know, a good movie. If it's a hit, I certainly wouldn't put it past Ubisoft to create a companion series that further explores this world. Especially since they annualized the Assassin's Creed games and made sure a new chapter was released every year like clockwork for a while (often to their detriment, if we're being honest).
If something comes of this, we'll let you know.