'Mission: Impossible 6' Gets Summer 2018 Release Date, Alexander Payne's 'Downsizing' Arrives In 2017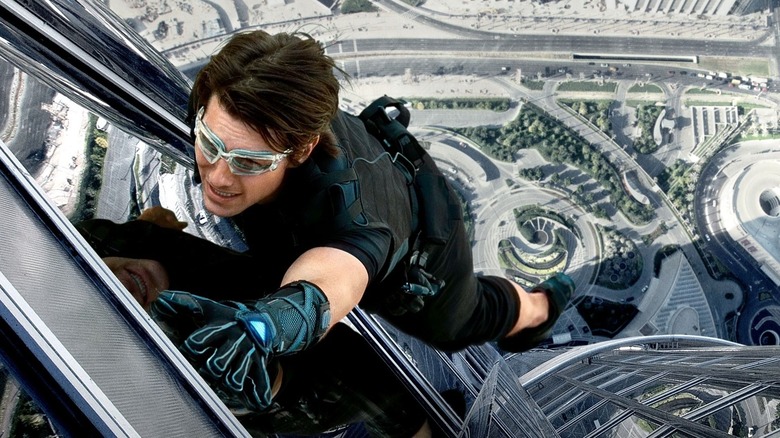 The Mission: Impossible franchise will return in 2018 to try and kill Tom Cruise yet again. Paramount has just set a release date for the sixth installment of their action blockbuster franchise, which is being directed by returning Rogue Nation helmer Chris McQuarrie. More details, plus a new date for Alexander Payne's Downsizing, below. 
Variety reports Mission: Impossible 6 will drop into theaters on July 27, 2018 — the same slot that Mission: Impossible – Rogue Nation occupied in 2015. That date puts Mission: Impossible 6 in direct competition with Warner Bros.' Aquaman, which has James Wan directing and Jason Momoa starring. Also opening that month is the James Cameron-produced Alita: Battle Angel, on July 20.Mission: Impossible 6 will be the first in the franchise to welcome back a previous director, following earlier installments by Brian De Palma, John Woo, J.J. Abrams, and Brad Bird. McQuarrie additionally wrote the screenplay for Rogue Nation and is doing the same for Mission: Impossible 6. Details are being kept under wraps but word is Rebecca Ferguson will return as Ilsa Faust, a breakout character first introduced in Rogue Nation.
Moving on, Paramount has scheduled the dramedy Downsizing for December 22, 2017, which seems to suggest they've got award-season hopes for this one. And reasonably so, considering the talent involved. It's directed by Alexander Payne and features a starry cast including Matt Damon, Christoph Waltz, and Kristen Wiig. The script was written by Payne and Jim Taylor, the same duo that won an Oscar for writing Sideways in 2005. But the story's quite odd. Downsizing centers on a man who decides to shrink himself and join a community of tiny people.
Rounding out this latest wave of release date announcements, Paramount has also set an untitled "event horror film" to open in IMAX on April 28, 2017 and another untitled event film on November 2, 2018.