'American Gigolo' TV Series Coming To Showtime From Neil LaBute & Jerry Bruckheimer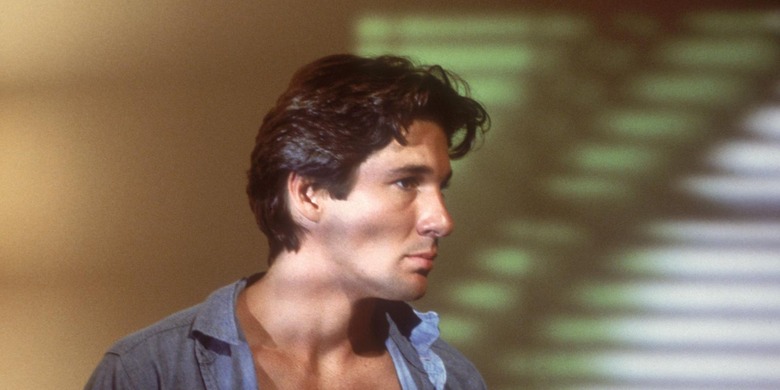 If you're going to hire somebody to write an American Gigolo TV series, Neil LaBute isn't a bad writer for the job. Showtime and Paramount TV have hired playwright, screenwriter, and director behind In the Company of Men, The Shape of Things, and The Wicker Man remake to adapt Paul Schrader's '80s classic, American Gigolo, for television. The original film's producer, Jerry Bruckheimer, is behind the show.
Below, learn more about the American Gigolo TV series.
According to Deadline, American Gigolo is now in development at Showtime. LaBute is only writing the show. As of this moment, he's neither producing or directing, but we'll see what the future holds for the American Gigolo television series, which we first heard about in 2014. At the time of its announcement, Bruckheimer said:
With its signature noir aesthetic, American Gigolo has remained a deeply entertaining, psychological thriller and I'm thrilled to partner with [Paramount CEO] Brad [Grey] and [Paramount TV president] Amy [Powell] on remaking it into a television series.
American Gigolo is both a great thriller and drama, but that signature noir aesthetic Bruckheimer mentioned is going to get an update in this modern day telling. The story will remain set in Los Angeles. Schrader's original film is about a male escort whose life changes when he's accused of murder.
Julian (Richard Gere) is innocent, but his alibi, an important and married woman, doesn't want to taint her and her husband's reputation. The gigolo is being framed for murder, and Schrader shows his fancy lifestyle crumble. The film features plenty of style, an unforgettable and often haunting star-making performance from Gere, and a fantastic final scene between Gere and Laura Hutton. Schrader is involved in the series as an executive consultant. The director most recently made Dog Eat Dog, which is now available to stream.
Whether the Showtime series will tell a similar story as the movie — or even follow a character named Julian — is unknown, but if it's going to portray Los Angeles and the world of gigolos as glossy and shallow, LaBute's sensibility sounds just about right for that. If this show is even what some folks expect from LaBute — people doing and saying horrible things — we don't know, and likely won't know for a while. The director has been working quite a bit in TV lately, with Syfy's Van Helsing and the very enjoyable and cringe-inducing Billy & Billie. American Gigolo is probably his highest-profile TV gig yet, though, and despite some reservations, it's easy to see some potential in this cable network show with his involvement.