'Now You See Me 3' Conjures Up Two New Writers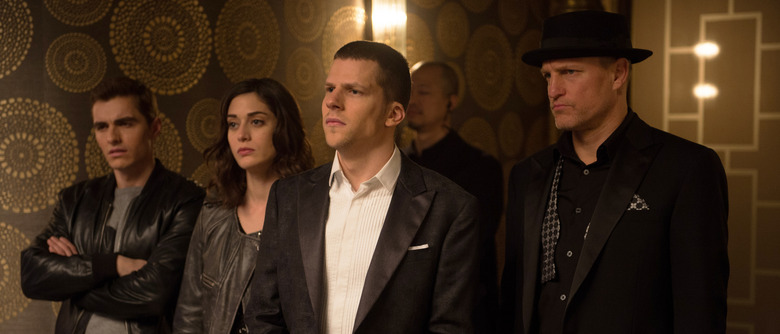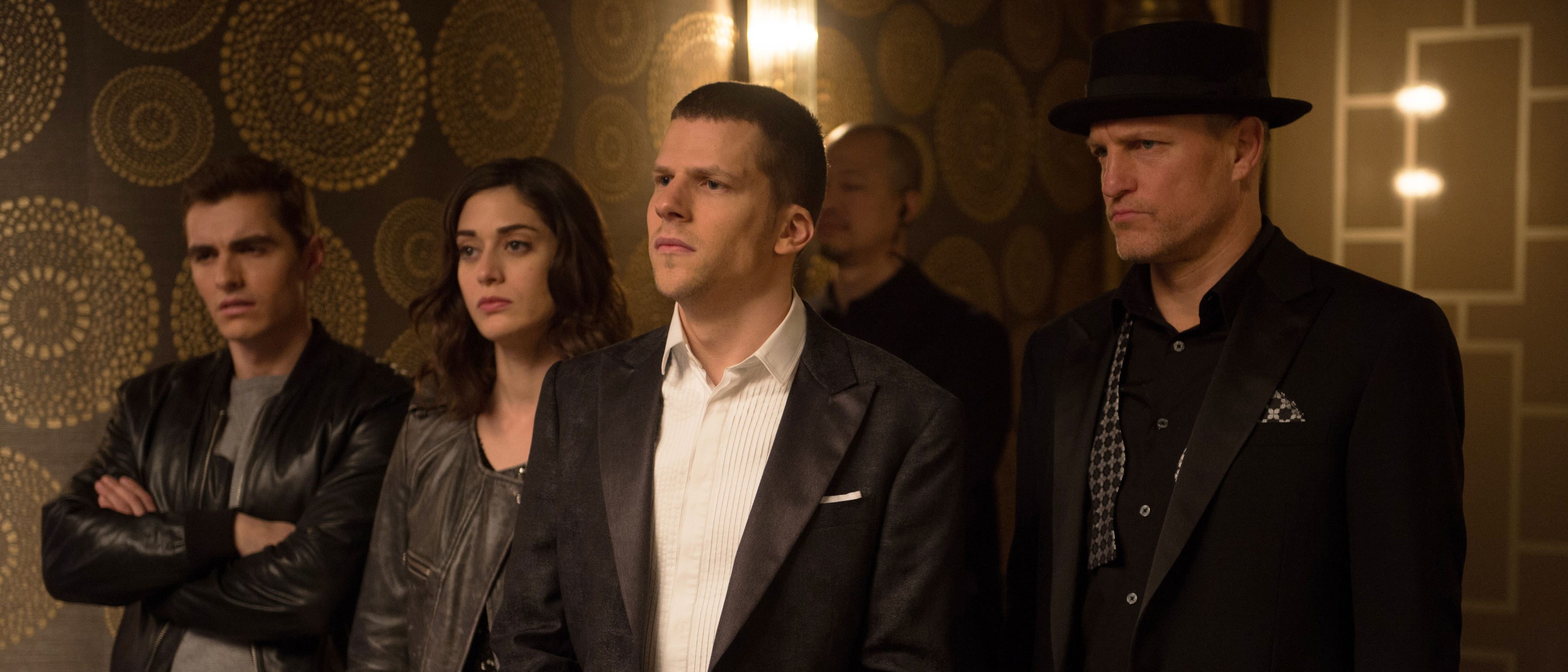 The success of the first Now You See Me seemed to take everyone by surprise, but it wasn't long before Lionsgate reacted by commissioning a second Now You See Me. And then announcing a third, before the second one even opened. Unfortunately, Now You See Me 2 failed to match the buzz of the original, and wound up taking in just $65 million at the domestic box office.
Still, Lionsgate isn't giving up on this franchise. The studio is pressing onward with Now You See Me 3, setting Neil Widener and Gavin James to write the script. Jon M. Chu, who helmed the last film, is still attached to direct.
Deadline broke the news of the Now You See Me 3 writers. Details on Now You See Me 3 are sparse but "most" of the cast is expected back. The story will once again focus on the Four Horsemen (played in Now You See Me 2 by Jesse Eisenberg, Woody Harrelson, Lizzy Caplan, and Dave Franco) as they use the art of illusion to steal from the rich. Bobby Cohen will produce with Alex Kurtzman and Jeb Brody.
Lionsgate first announced plans to make Now You See Me 3 last May, over a year before Now You See Me 2 arrived in theaters, while Chu signed on in April of this year. However, this is the first significant update on the project since the box office receipts came in for Now You See Me 2, which opened over the summer.
Widener and James are a pair of up-and-comers who recently scripted Paramount's Battle of Alcatraz, which will be produced by Bridge of Spies screenwriter Matt Charman. They've also been hired to pen San Andreas 2 for New Line.
The first Now You See Me opened in 2013 and became a sleeper hit. While critics were mixed on the magician caper, audiences seemed taken in by the high-wattage cast and the original story. However, they seemed less enthused by Now You See Me 2. The sequel ultimately grossed about $334 million worldwide, a slight step down from the $351 million worldwide that the first movie made.
One country that loved the sequel, though? China. Now You See Me 2 gave Lionsgate their biggest opening ever in the country, and wound up raking in $97 million there when all was said and done. Chinese audiences liked Now You See Me 2 so much, in fact, that Lionsgate is plotting a Chinese-language spinoff in conjunction with the Beijing-based Leomus Pictures. In other words, it's probably China we have to thank and/or blame for the continued development of Now You See Me 3.
Now You See Me 3 does not currently have a release date.