'Stranger Things': Shawn Levy To Return As Director In Season 2, Already "Thinking Ahead" To Season 3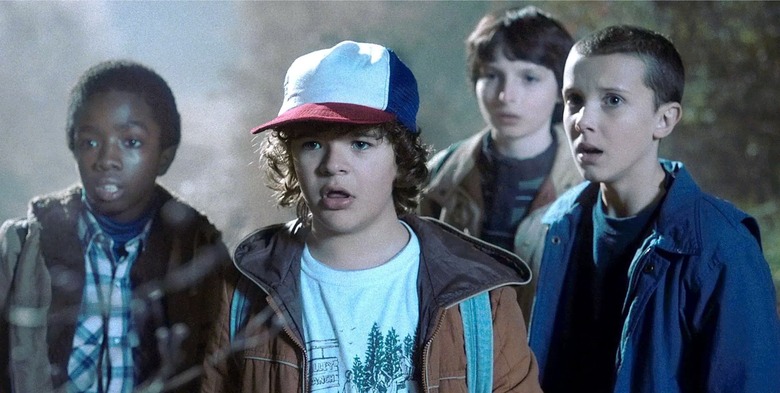 Stranger Things announced the start of production on season two, last week with a photo that revealed most of the returning cast members. But they're not the only ones coming back for the next run of episodes. Executive producer Shawn Levy, who directed a couple of the first season, will be back to helm two more installments in season two. Apparently he's not so busy with his Uncharted movie to make a return trip to the Upside Down. 
Levy confirmed his return to Stranger Things season 2 while chatting with Collider. Though it took Netflix several weeks to get around to announcing a renewal (unusual for a network that renews just about everything, sometimes even before the latest season has premiered), Levy says they were alerted well in advance. "We were given the wink-wink, 'You guys should seriously start thinking about what you wanna have happen in season two' before it was announced."
Stranger Things creators Matt and Ross Duffer directed the first two episodes of season one, but Levy took over the reins for episodes three ("Holly, Jolly") and four ("The Body") to give the Duffers a break so they could finish scripting the second half of the season. (The Duffers also directed the rest of the season.) Levy revealed they plan to follow a similar pattern for the first four episodes of season two.
Yes, we are a little superstitious so just like last year, they're doing 1 and 2, I'm going in and doing 3 and 4. So the first four are gonna kick off exactly the same as last time... I am going to start prepping right around Thanksgiving and I'll be filming my episodes through December and January.
So what, exactly, can we expect from the next season of Stranger Things? Levy unsurprisingly wouldn't give away too many details, but did comment that the general theme of the season would be about "the struggle to reclaim normalcy and maybe the impossibility of it." And if that sounds enticing to you, rest assured they've already started dreaming up ideas for season three. "We are not gonna be caught off guard and we don't wanna be making stuff up like the day before we have to write it and make it, so we are definitely optimistic and we have started thinking ahead," he said.
Shooting on Stranger Things season two is about to begin in Atlanta, but it'll likely be several more months before we see the fruits of that labor. While Levy didn't have a premiere date to share, he pointed out that the shooting schedule means it's unlikely Stranger Things season two will hit in early 2017. It seems more likely it'll land in summer, around the same time that season one hit, or even fall.