Ben Affleck's 'The Batman' Has All The Confidence Of Future Villain Joe Manganiello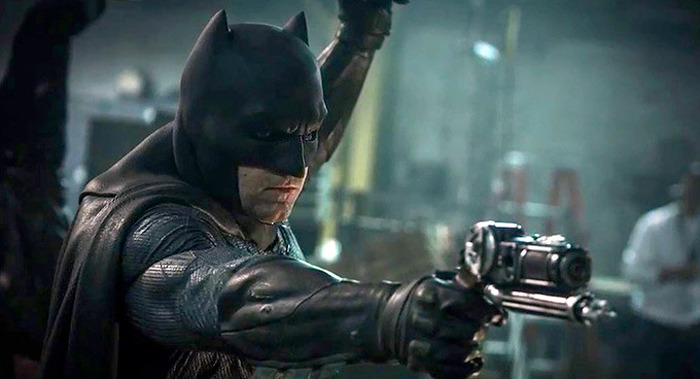 Last week, a troubling rumor arose about the state of the script for Ben Affleck's developing The Batman (or whatever it ends up being called), thanks to some secondhand information from Bret Easton Ellis. After what he said spread on the internet like wildfire, he walked back his statements, making sure to reiterate that all this information was from people who aren't directly tied to the project. Now we have word from someone who will be a key part of the project pushing expectations the other way.
Joe Manganiello has been confirmed to play the villain Deathstroke in Ben Affleck's solo Batman movie, and while making a guest appearance on a podcast recently, he talked about what convinced him to get involved, and what fans can expect from the forthcoming outing for The Dark Knight.
While appearing on Mark Madden's podcast (via ComicBookMovie) here's how Joe Manganiello defends The Batman:
When I met Ben we sat down and we talked about, you know, the role. We talked about the movie. His take is a fresh take but I think the audience is going to be surprised. Because it's a road that no one's really gone down that's completely integral to, you know, who Batman is. And I think it's gonna be refreshing but at the same time completely familiar. But it's going to take this franchise in a direction that I think A LOT of people are going to be really happy about. It's going to be gritty and action packed and cerebral and all of those elements that people love about Batman.
Since we have no idea what the story for The Batman will be just yet, there's no telling what this untraveled path may be. Honestly, I wouldn't mind seeing what happened with Batman before the events of Batman v Superman. Seeing the events that pushed him to lose himself for a bit, including the death of Robin, would be compelling story. But more than likely, we'll see a Batman adventure set in the present day after the events of Justice League.
Whatever the story is, Joe Manganiello has every bit of faith in Ben Affleck:
Ben's a great director, man. I mean the last movie that man directed won best picture. He's got an Oscar for writing. Like, this is all the components to go down as a... everything is lined up for a really really really great movie. Not only a superhero movie but just a great great movie.
Keep in mind, this is coming from an actor involved with the project, so of course he's going to have nice things to say. However, we'll be waiting a few years to see if he's right. There's no official release date yet, but right now we're expecting this Batman movie to arrive in 2019.