'Logan' Image: Wolverine Stalks The Night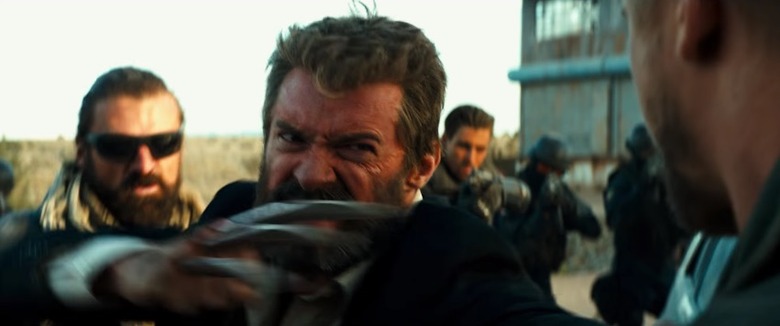 Instagram continues to be the gift that keeps on giving for fans anxious to see more of Logan, Hugh Jackman's final outing as the mutant superhero. Today's new photo sees Wolverine enjoying a quiet night of beating up baddies. And while we know from trailers that Logan sees Wolverine in rough shape, he's looking as powerful as ever here. See the latest Logan image below. 
The latest Logan image was shared on the @wpnox Instagram account:
A photo posted by @wponx on
The Logan image shows a quiet night, bright moonlight shining through the trees. You can practically hear the crickets chirping. But all's not well, apparently. Wolverine, claws unsheathed, stands over a vanquished foe. It's not quite clear what Logan is doing in front of this house — is it his house? Is he paying someone a visit? Did he come here specifically to fight that guy, or was that just a lucky accident? — but it is clear that Wolverine's still got it after all these years.
Directed by James Mangold, Logan picks up with an aged Wolverine whose powers are in steep decline, leaving him in a state of chronic pain that he self-medicates with booze. The world around him isn't much better either. The mutant population is rapidly falling, while a shadowy organization called Transigen has been turning mutant kids into killing machines. But Logan finds new purpose when he's called upon to help a young mutant, Laura (Dafne Keen), who has a lot in common with him.
Also starring are Patrick Stewart as Professor X, whose powers have gone haywire; Stephen Merchant as Caliban, who helps care for Professor X; Boyd Holbrook as Donald Pierce, the villainous head of security for Transigen; and Richard E. Grant as Zander Rice, the mad scientist behind Transigen's sinister program. Logan opens March 3, 2017.
A photo posted by @wponx on