'Iron Man' Ride Video Reveals New Details And Commentary From The People Who Worked On It (And Also Stan Lee)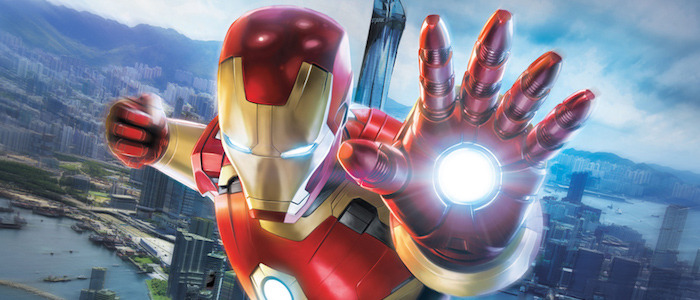 While the theme park rights to the Marvel superheroes continue to prove complicated in the United States, the first Marvel-themed Disney attraction is finally set to open its doors at Hong Kong Disneyland early next year.
That ride is Iron Man Experience, an attraction that will invite guests to take flight with the iconic Avenger through a storyline where surely nothing will go wrong. A new promotional video has arrived to further tease the project and in addition to the talking heads of people who actually worked on the ride, they broke out Stan Lee for the occasion.
Iron Man Experience, which is set to open its doors on January 11, 2017, will be housed in a building themed as the latest Stark Expo (following the disastrous 2010 edition seen in Iron Man 2). According to Disney and More, the show building will allow visitors to walk through various exhibition halls, checking out Mr. Stark's latest technology.
And of course there is a gift shop on site. Anyway, the grand finale involves everyone getting on board the Iron Wing, a 45-seat vehicle that is essentially the Iron Man armor by way of a small airplane, so they can take a relaxing flight over Hong Kong and visit the new Stark Tower building that has been added to the city's skyline.
But of course Hyrdra agents attack and of course guests find themselves on crazy aerial adventure alongside Iron Man himself.
As you might expect, the Iron Wing is actually a simulator vehicle, making Iron Man Experience a cousin to the ever-popular Star Tours. And naturally, those "StarkVision" glasses you put on before you took your seat are actually 3D glasses, allowing the Hydra threat to get a little too close and personal.
Here's the video, which offers a look at certain elements of the ride (including some of the onscreen action) with commentary from those involved in its creation. And also Stan Lee.
The Marvel theme park rights are in a tricky position in the United States, where Universal Studios still owns the license to use the characters east of the Mississippi River and continue to do so in their Islands of Adventure park. Disney, who purchased Marvel in 2009 (over a decade after the Universal deal) has grown a little more brazen in recent years, plotting a new Guardians of the Galaxy ride the California Adventure park on the West Coast.
Rumors that Florida's Walt Disney World will get its own Guardians ride continue to persist, suggesting that Universal doesn't have the right to use characters like Star-Lord and Drax, who were mostly unknown before their 2014 movie.
In the meantime, Marvel fanatics will have to journey to Hong Kong to get their superhero ride fix. Guests staying at Hong Kong Disneyland hotels after December 23 will be granted a special preview of the ride, so if you can make it happen, act accordingly.