'Beauty And The Beast' Composer Alan Menken Spills Details On His New Songs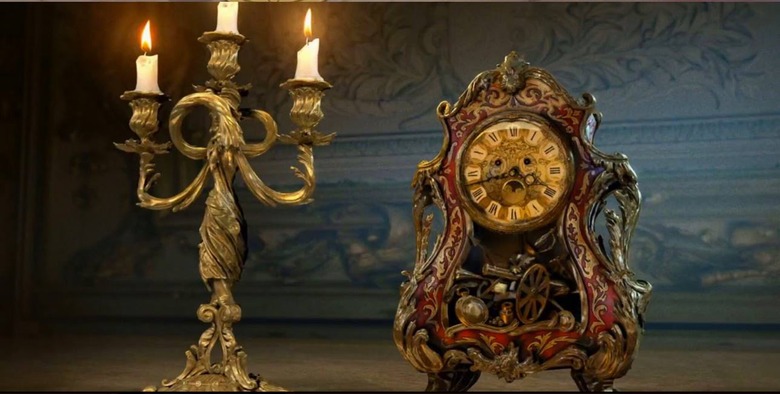 Disney's live-action remake of Beauty and the Beast features three new ballads from composer Alan Menken. Menken, who recently wrote "The Great Beyond" for Sausage Party, collaborated with the late Howard Ashman and lyricist Tim Rice on the original animated film's tunes. 25 years later, he's now working on director Bill Condon's Beauty and the Beast, which will feature new songs sung by Belle (Emma Watson) and Beast (Dan Stevens), in addition to a song performed by Tony Award winner Audra McDonald.
Below, learn more about the new Beauty and the Beast songs.
Entertainment Weekly continues to dish out more information on next year's Beauty and the Beast. The outlet spoke with Academy Award winner Alan Menken, who discussed some of the new songs he wrote for the Disney film. One of the new ballads is "Our Song Lives On," which we'll hear more than once in the movie:
It ends up being a song called 'Our Song Lives On,' and it's done in a number of forms. The first time it's sung, it's Belle's father (Kevin Kline) singing as he's completing a music box, and basically it's [about], 'How does a moment live forever? How do you hang on to precious moments?' Then, it's reprised by Belle, and then it's the song that's actually over the end credits at the end of the movie. Disney hasn't announced it yet, but there's going to be some wonderful singer on the end credits song.
Next up is "For Evermore," which Menken wrote as a quasi-replacement for "I Can't Love Her," one of the many songs from the Broadway show that isn't a part of the film. The Beast sings "For Evermore."
'For Evermore' is this moment where the Beast now loves Belle, and he realizes that she misses her father, and he acknowledges she's no longer a prisoner, and when she sees her father's in trouble, he says, 'Go to him, go.' And he voluntarily lets her go. He's basically singing about how he now knows what love is, as he watches her leave, and he's climbing up the turret of the castle as she recedes into the distance, just watching her go further and further away.
The third and final new song is "Days in the Sun," which Beauty and the Beast producer David Hoberman firmly believes will win Menken his ninth Academy Award. Belle sings the song one late night as everybody in the castle remembers better days, and Menken describes it as "a lullaby and a remembrance of happier days for everybody." Lastly, EW confirmed Audra McDonald, who plays Madame De Garderobe, is a part of the remake's prologue, which takes place at the selfish Prince's castle before he's turned into the Beast. McDonald sings the opening number.
Beauty and the Beast opens in theaters March 17th, 2017.