J.R.R. Tolkien Biopic 'Middle Earth' Coming From 'Lord Of The Rings' Producers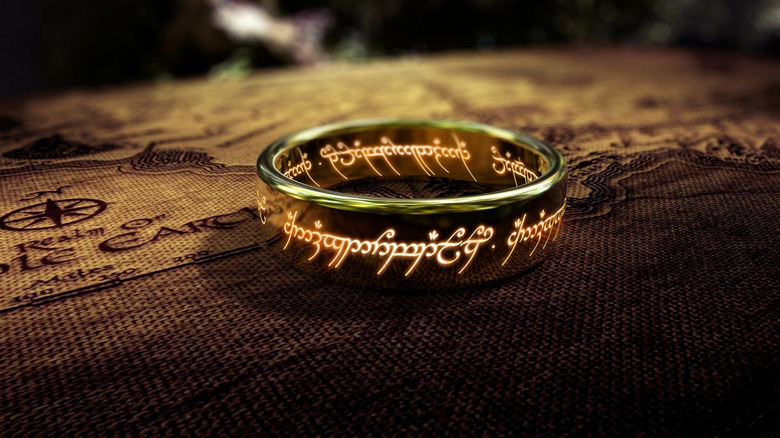 We've already gotten three Lord of the Rings movies and three Hobbit movies, but there could be even more Tolkien on the way in the not-too-distant future. No, we're not talking about a Silmarillion movie. It's Middle Earth, a J.RR. Tolkien biopic coming from Lord of the Rings producers Robert Shaye and Michael Lynne. James Strong (Broadchurch, Downton Abbey) has just been set to direct from a script by Angus Fletcher. 
Deadline reported on the J.R.R. Tolkein biopic. Fletcher reportedly spent six years sifting through archival research and personal interviews with Tolkien as he wrote his script. Middle Earth is described as an "epic story" about "Tolkien's early life and love affair with Edith Bratt, whom he later married. The couple lived happily in Oxford, surrounded by friends, but when war broke out in 1914 Tolkien embarked on four years of battle and hardship, an experience that influenced his Middle Earth stories."
On the one hand, Shaye and Lynne feel like a natural fit for Tolkien's story. We know now that Jackson's Lord of the Rings turned out to be massive hits, but at the time when the pair greenlit the project for New Line, it was considered an ambitious risk. On the other hand, how much of a draw is Tolkien, really, when he's the subject of a biographical drama instead of the architect of a fantastical adventure?
To be sure, there have been other attempts to dramatize the life of Tolkien the man (rather than Tolkien's works), including a pair of dueling biopics that were in development a couple of years ago. So far, though, it doesn't seem like any of them have quite taken off.
Strong is best known for his work in British TV, having directed episodes of shows like Doctor Who, Downton Abbey, Gracepoint, and Broadchurch. He has also worked on the Hulu series 11.22.63. He additionally directed the 2011 soccer movie United. Fletcher landed on the 2009 Black List for his script Sand Dogs.