'Spider-Man: Homecoming' Score Will Be Composed By Michael Giacchino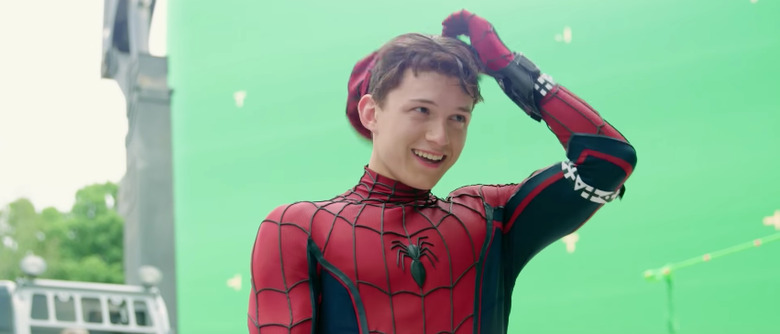 If you're among the crowd who ventured to see Doctor Strange this weekend, then you heard composer Michael Giacchino bring his musical talents to the Marvel cinematic universe for the first time ever. However, it won't be his last collaboration with Marvel Studios.
While taking part in a Q&A following a screening of Doctor Strange at the University of Southern California, Kevin Feige accidentally dropped some news about Spider-Man: Homecoming. The Marvel chief offhandedly mentioned that Michael Giacchino was on board to compose the Spider-Man Homecoming score, and quickly questioned himself, ""We announced that, right? I really hope we announced that." Well, Mr. Feige, that hadn't been announced, but now it's been double confirmed.
Following this slip up by Feige, the internet started spreading the word. Now this morning, Michael Giacchino himself has confirmed that he will indeed be composing the score:
The rumors are true... pic.twitter.com/yG4RXUSVvC

— Michael Giacchino (@m_giacchino) November 6, 2016
Michael Giacchino is probably best known for his work on Pixar movies like Up, Inside Out and The Incredibles (the first of which won him an Oscar, a Grammy, a Golden Globe and a BAFTA), as well as blockbusters like the rebooted Star Trek franchise, Mission: Impossible – Ghost Protocol, Super 8 and the TV series Lost. He's easily one of the most well known composers working in the industry today.
The score for Doctor Strange didn't venture too far away from the kind of scores we've come to expect from Marvel movies. One would have thought that a movie like Doctor Strange would have allowed Giacchino to be a little more bold and adventurous, and while certain tracks have an interesting eastern flare an unique sounds, it's still a fairly run of the mill blockbuster score. But maybe he can change things up a bit with Spider-Man: Homecoming.
We know the tone of Spider-Man: Homecoming will have the one of a John Hughes high school movie mixed with the superhero genre, so I wonder if we'll get a score that's a little lighter and playful than we're used to getting. That's something that Giacchino has done before with The Incredibles, and that might be the best evidence of the kind of music he can bring to something like Spider-Man.
We'll have one more chance this year to check out the work of Michael Giacchino, and that's when we see Rogue One: A Star Wars Story. He's the first composer who isn't John Williams to tackle a live-action Star Wars movie, so it'll be quite the test to see if he can show his own talents alongside the familiar themes John Williams has created for the saga.
Do you think Michael Giacchino is a good fit for Spider-Man: Homecoming?