Live-Action 'Voltron' Movie In The Works At Universal With X-Men Screenwriter David Hayter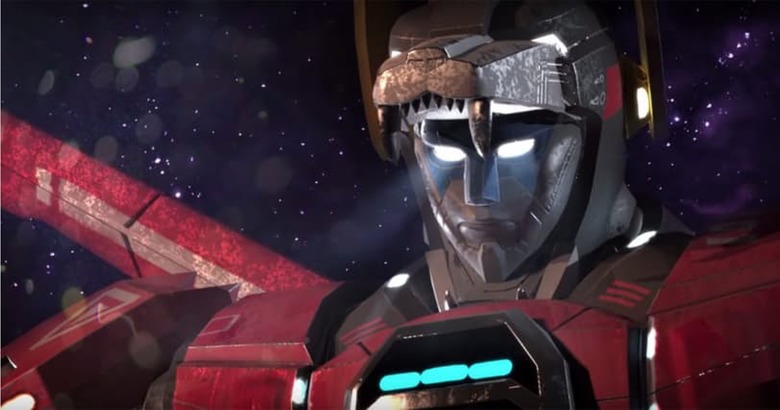 Hollywood has been trying to make a Voltron live-action movie for more than a decade now, which makes me skeptical that it will happen. But the success of the Netflix animated series Voltron: Legendary Defender means that they are going to try to bring this big giant robot to the big screen once again. Hit the jump to learn more about this new live-action Voltron movie adaptation.
Apparently, the Voltron live-action movie is a project that Universal Pictures inherited from the DreamWorks Animation deal, and the studio has already hired a screenwriter to pen the big screen movie. Deadline has learned that David Hayter, a screenwriter best known for X-Men, X-Men 2 and Watchmen, although his credits also include The Scorpion King and the 2014 film Wolves (which he directed). Video game fans know Hayter as the voice of Solid Snake in the English-language versions of the Metal Gear Solid franchise. He has also voiced other animated features and television shows, providing the voice for Captain America in various series.
We don't know much about this new Voltron movie, just that the project started at Dreamworks Animation and that Tom Engelman (The Last Samurai, The Lone Ranger) is producing the film.
The animated series Voltron: Defender of the Universe told the story of a team of astronauts who pilot a giant Super Robot known as "Voltron." The original series aired in syndication from 1984 to 1985, but the franchise has lived on in various other incarnations including the new Netflix series produced by Dreamworks Animation.
I think the visuals of the series could be adapted into a great tentpole blockbuster if handled correctly. I have this awesome Voltron print by artist Tom Whalen hanging on my office wall: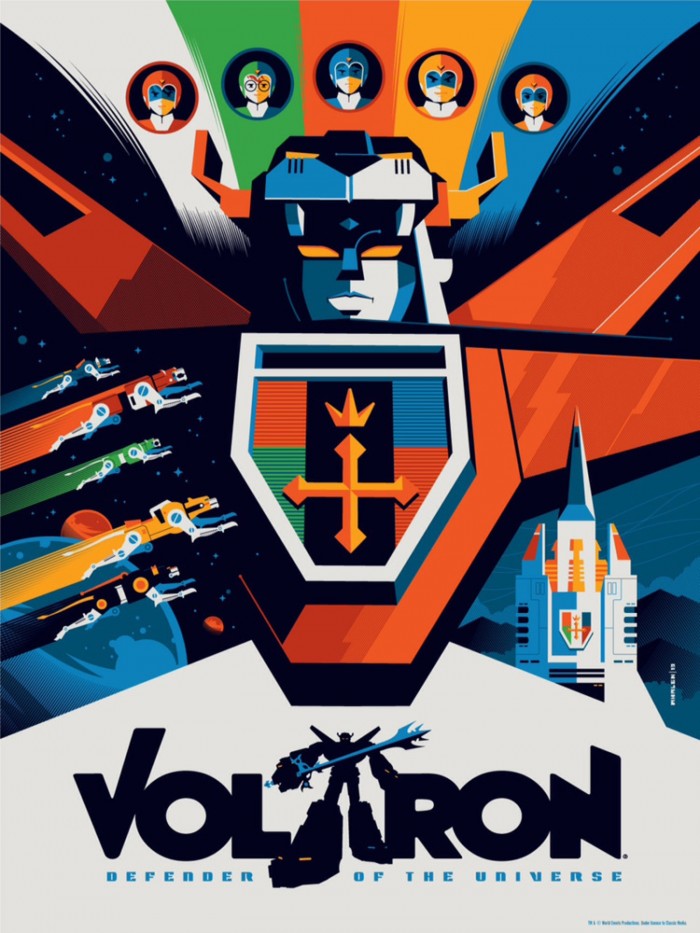 A live-action version of Voltron has been in development since 2004. In 2007,  20th Century Fox announced they were developing the movie with screenwriter Justin Marks (Jon Favreau's Jungle Book) in a dark Nolan-esque take set in a post-apocalyptic New York City and Mexico: "Five ragtag survivors of an alien attack band together and end up piloting the five lion-shaped robots that combine and form the massive sword-wielding Voltron that helps battle Earth's invaders."  LatinoReview called the script "a f***ing masterpiece, " and CinemaBlend called it "a well put together, well intentioned, incredibly faithful Voltron script using modern sensibilities."
The project was set up at New Regency but last year was put into turnaround. Relativity Media came on board briefly (One Last Dance helmer Max Makowski was attached to direct), before Atlas acquired the rights. In 2010, producers Richard Suckle and Ted Koplar insisted that live-action feature film adaptation was still in development "A-level screenwriter" set to come on board to start from scratch. We haven't heard much about the project since then.