First Look: Gary Oldman Transforms Into Winston Churchill For 'Darkest Hour'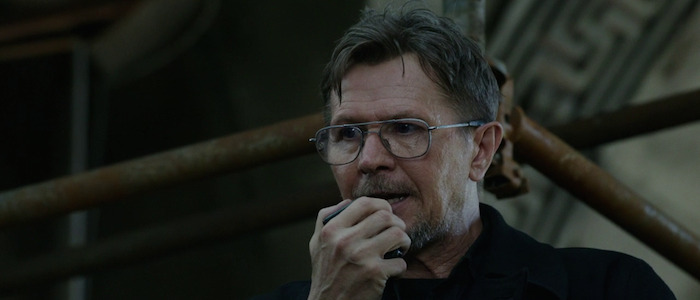 My second favorite thing about Gary Oldman is that he's not picky, which means we're always getting a new Gary Oldman performance on a fairly regular basis. He'll play heroes and villains, spies and politicians, wizards and comic book characters. He's fought hyper-intelligent apes, the Joker, and an on-the-spectrum hitman played by Jean Reno. He's done it all. My favorite thing about Gary Oldman is that he's done all of this without ever phoning in a performance, offering the same kind of gravitas to B-movie  junk food like Criminal and thoughtful thrillers like Tinker Tailor Soldier Spy (which earned him his sole Oscar nomination). He's even good in that RoboCop remake. The RoboCop remake!
Now, Gary Oldman is playing Winston Churchill and our first look at him in-character is remarkable.
The film is Darkest Hour and the director is Joe Wright, a filmmaker whose credits include Atonement, Hanna, and the very good Black Mirror episode "Nosedive." (We can forgive him for Pan, right?) And here's Oldman as Churchill (via The Film Stage), looking so much like the former British Prime Minster that you wouldn't know who was buried under that latex unless someone told you in advance.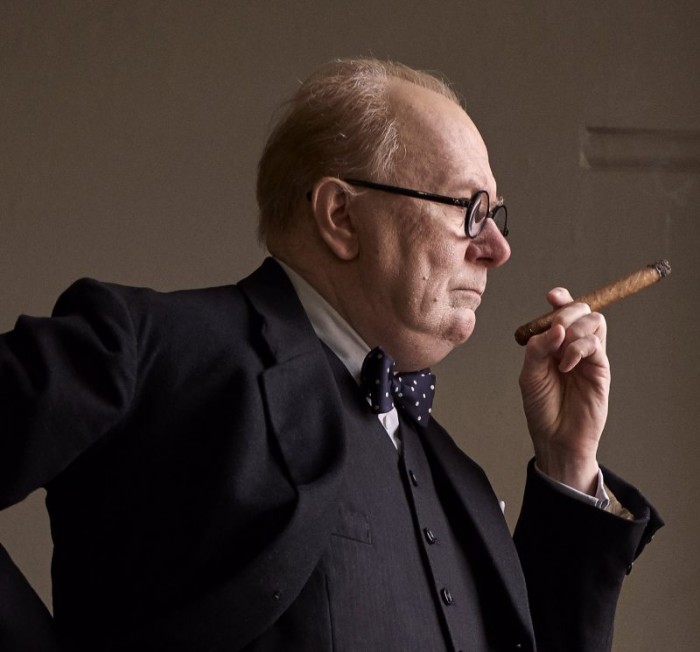 Churchill was one of the "great men" of human history, a complex man whose flaws and contradictions make him a subject of debate and discussion to this day. Like so many other iconic figures from world history, he is at his most fascinating when you look beyond his sweeping accomplishments and dig into his personal foibles and failures. He may be one of the most famous men to have lived during the 20th century, but he's also an incredible character and someone that I cannot wait to see Gary Oldman portray.
Darkest Hours will follow him during one of the most pivotal moments in his life, which also happens to be one of the most pivotal moments in the history of the world. The film's official synopsis sums it up:
Within days of becoming Prime Minister of Great Britain, Winston Churchill must face one of his most turbulent and defining trials: exploring a negotiated peace treaty with Nazi Germany, or standing firm to fight for the ideals, liberty and freedom of a nation. As the unstoppable Nazi forces roll across Western Europe and the threat of invasion is imminent, and with an unprepared public, a skeptical King, and his own party plotting against him, Churchill must withstand his darkest hour, rally a nation, and attempt to change the course of world history.
Oldman joins the large list of esteemed U.K. actors to have played Churchill, including Brendan Gleeson and Albert Finney, both of them played him in HBO TV movies and both of whom won Emmy awards for their troubles. Could this be the role that finally gets Oldman another Oscar nomination? All I know is that Darkest Hours is set for an awards-friendly November 24, 2017 release date.