Bad Robot's 'God Particle' Is Not Like 'Interstellar', Says Star David Oyelowo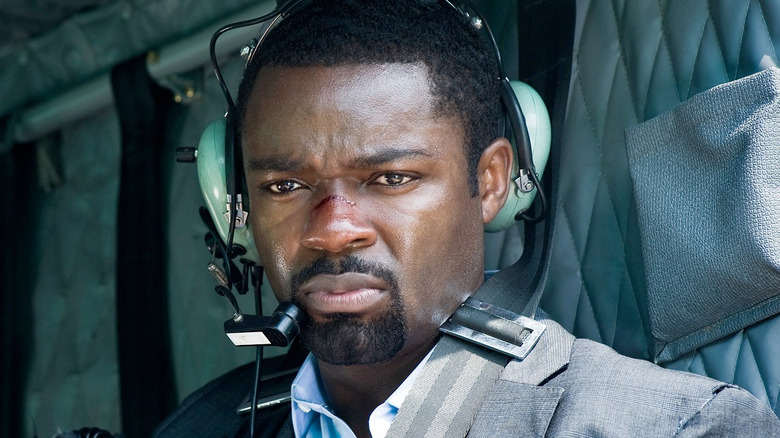 Julius Onah's God Particle got a big boost in advance hype last month when we learned it was actually the third Cloverfield movie, as we'd long suspected. But otherwise, Bad Robot is taking their usual secretive approach to God Particle. Star David Oyelowo won't even disclose which character he's playing in the movie. The most revealing thing he will say is that it's not like his other sci-fi space travel spectacle, Interstellar. TheWrap pumped Oyelowo for more details on God Particle. Though the actor said producer J.J. Abrams would put "a gun to my head" if he gave away any spoilers, he did talk it up in general terms. "Every single day we were on that set we were agog with the inventiveness and innovation, between the technology, the story and the audacity of what we were trying to accomplish," he said. "It's an incredibly exciting and innovative piece of storytelling. It's incredibly surprising."
That said, we've got a few of the details already. We know God Particle centers on a group of astronauts who make a shocking discovery and wind up fighting for survival in an altered reality. It's easy to see how that description might share some superficial similarities with Christopher Nolan's Interstellar, but Oyelowo is quick to shut down that comparison. "The only connection I would say is both films involve space and both films involve me. That's about as much connection I can see between the two," he said.
Which kind of makes sense. Interstellar is a fine film, but it doesn't really fit the Cloververse mold. Cloverfield and 10 Cloverfield Lane are not strongly connected in a narrative sense, but Abrams and company seem to envision the franchise as more of an anthology series a la Twilight Zone or Black Mirror, and what the two films we've seen so far have in common is that they're smart, well-crafted genre thrillers operating on a relatively small scale. We'd expect God Particle to be along the same lines.
In God Particle, Oyelowo and Gugu Mbatha-Raw lead a cast that also includes Elizabeth Debicki, Chris O'Dowd, Daniel Brühl, Ziyi Zhang, Aksel Hennie, and John Ortiz. In other words, it's a pretty diverse cast, and Oyelowo had nice things to say about Abrams' efforts on that front. "You saw J.J. do that with John Boyega and Daisy Ridley in Star Wars – with a black actor and a young female actor," he said. "He has taken it upon himself to be the change that he now wants to see."
God Particle (which seems likely to get a new title before it hits theaters) opens February 24, 2017.