'Rick & Morty: The Non-Canonical Adventures' Recreate Halloween, The Thing & More In Claymation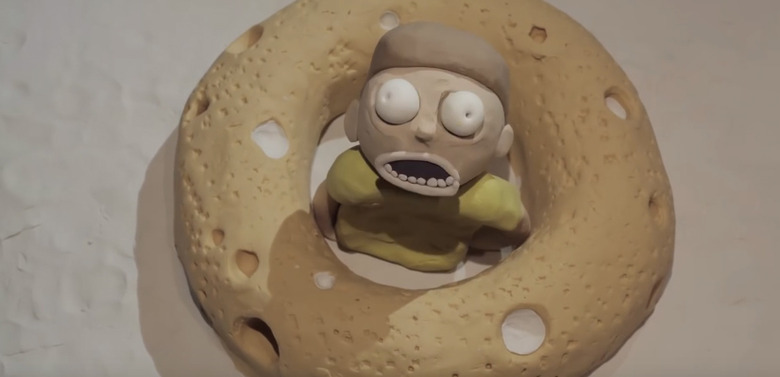 Fans of Rick and Morty are patiently waiting to see if the third season of the show really premieres on Adult Swim before the end of the year, which is what we heard all the way back in March. But if you need a fix of Rick and Morty to hold you over, we've got something short and sweet for you.
Over at Adult Swim they've been airing some animated shorts called Rick and Morty: The Non-Canonical Adventures that are done entirely in claymation. And when I say short, I mean short. But since they recreate scenes from Halloween, The Thing, Ex Machina, The Fly and Honey, I Shrunk the Kids, they're well worth watching.
Here's Rick and Morty The Non-Canonical Adventures from Adult Swim:
Like I said, these are really quick animated shorts, but it makes me wish there was an episode of Rick and Morty that took them to different dimensions and thus had different animation styles. It's not an entirely original idea since it's been done by countless cartoons, but it would still be cool. Seeing scenes like this in the actual series wouldn't be out of sorts either since there are endless pop culture references in every episode.
Kudos to Lee Hardcastle for creating these to hold us over until Rick and Morty returns to Adult Swim. The current rumor is that the season premiere will air on December 2, but that has yet to be confirmed yet. In the meantime, watch this colorized version of the animatic which brought an actual insane court case transcript to life, which we originally posted after it debuted at Comic-Con.