This Week In Trailers: Nestor, Asperger's Are Us, Hunter Gatherer, Magnus, Machine Of Human Dreams, L7: Pretend We're Dead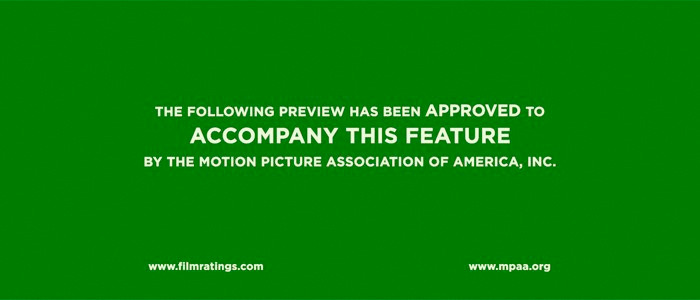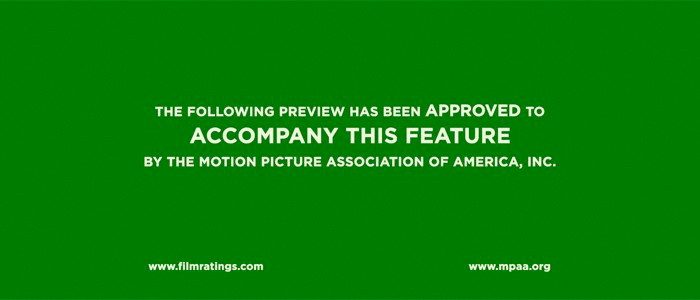 Trailers are an under-appreciated art form insofar that many times they're seen as vehicles for showing footage, explaining films away, or showing their hand about what moviegoers can expect. Foreign, domestic, independent, big budget: What better way to hone your skills as a thoughtful moviegoer than by deconstructing these little pieces of advertising? This week we celebrate the World Series champions Chicago Cubs with a little beer, try to speak slowly so I can understand chess, celebrate Aspergers, root for a man to get to the next level in life, and see what it would look like if Cast Away was created as an indie film.
Asperger's Are Us Trailer
I get it.
One of the things about director Alex Lehmann's documentary, that is executive produced Mark & Jay Duplass, that really hits home is how earnest and personal this story feels. It's one thing to have a subject, dissect it, and keep some distance from it, but this is about as raw of a look as I think you can take of some men who are barreling through an emotional state few would wish to be afflicted with. It's a satisfying trailer that can only leave you with the hope that at the end of all of what we see that we're a little better off in understanding the nuances of what it takes to exist in a world when everyone seems to react one way and you're feeling like you just don't fit that mold.
Hunter Gatherer Trailer
This is about as unique as anything you'll see this week.
There is something about director Josh Locy's feature-length debut that resonates deeply from an emotional level. The story itself feels small, like we're observing the life of a person who is just drifting in this low-impact existence but who has aspirations that exceed his abilities. There are elements that make this a little odd but that's the charm it gives off. It's not trying to be weird or different, it's just trying to tell the story it needs to tell. Come along for the journey about a man who is looking to exceed his abilities in every way. Love it.
Magnus Trailer
Look, I'm dumb.
I get it, some people were meant to be ones to play chess and be one of those dipwads who say "The real challenge of chess is..." and then prattle on about thinking three, four or some obnoxious number ahead of your opponent. I get it. You need to be able and be smart and some people just possess a supercomputer-like brain that cannot not be smarter than the rest of us. Thankfully, director Ben Ree makes this tale of a guy who just moves from being this nearly problem child and morphs into a it into the coming out party of a grandmaster who would ascend to something greater. I have zero idea how to play the game but this story should be more than just the game, it ought to focus on the gamer and it looks like that's exactly what we get.
Nestor Night Trailer
"Written, filmed, produced and edited alone, it's the first feature made ENTIRELY by one person."
Can someone fact check this, please? Director Daniel Robinson's insanely solitary narrative seems engrossing and very quiet. One of the things that made Cast Away so interesting was that unlike any other production where you have at least one other person to play off of everything here rests on the cinematic shoulders of Robinson's performance. I don't know if it's going to be something I would revisit after watching it but the effort certainly looks deserving of a viewing.
Budweiser – Fly The W
Two things: One, when it comes to marketing things, be it beer, a film, or a pill to help men's erectile dysfunctions, it's all about how you can communicate the story and connect to something deeper than the product. Two, the best trailers, the best commercials, take a risk when they eschew direct sales. It's a risk because you're hoping the right audience gets what you're looking to accomplish. This one accomplishes it and is one of the best homages to what this 2016 World Series meant to long suffering Cubs fans who experienced something transcendent during game 7 this Wednesday. Such great work from the VaynerMedia agency and, as a lifelong Cub fan, this captures a modicum of what I experienced this week when they closed the door on the Lovable Losers tag forever. Goats no more.
L7: Pretend We're Dead Trailer
Take your trailer and shove it.
I discovered L7 by way of the Natural Born Killers soundtrack. Their ferocity bled through the music and it set me on a course to consume their catalog. They were raw, they were in-your-face and it was just what was needed in 1994. One of the things about director Sarah Price's documentary is that the trailer feels much like their music. Whether by accident or design this doesn't follow the usual tropes of using well-polished modern interviews where the subjects reflect on old times. Instead, this seems couched in the time when L7 was at their zenith. They were unapologetic and we never stray from that narrative. Whether for better or worse, we don't get much in the way of reflection but since we're in the pit with women who rock we'll just keep our head down and our elbows at our side.
Nota bene: If you have any suggestions of trailers to possibly be included in this column, even have a trailer of your own to pitch, please let me know by sending me a note at Christopher_Stipp@yahoo.com or look me up via Twitter at @Stipp
In case you missed them, here are the other trailers we covered at /Film this week:
David Blane: Beyond Magic Trailer – I'll be honest, I get more gratification watching an episode of the Carbonaro Effect than I do watching this trailer of just reaction shots of celebrities.
Sing Trailer – Nice try, but if all this is is just an animated talent show I'm just not getting why I need to see it.
T2: Trainspotting Trailer – Looks great, but if it could tone it down with all the callbacks to the first installment I would like it so much more.