'Deadpool 2' Loses Composer Junkie XL Following Director Tim Miller's Exit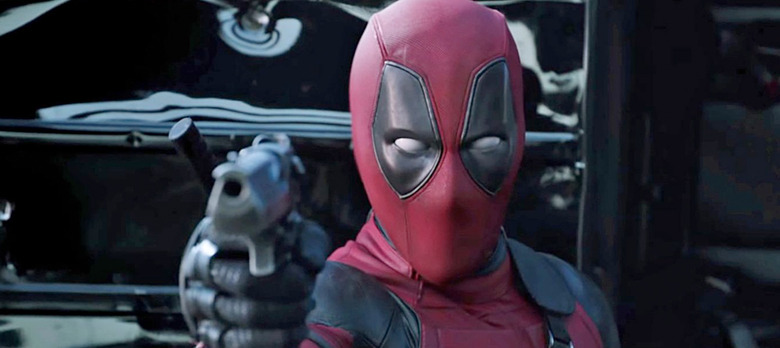 If you were worried about Deadpool 2 when director Tim Miller left the project not too long ago, this news isn't going to make you feel any better.
Junkie XL, aka Tom Holkenborg, made a post on Facebook today revealing that in solidarity with Tim Miller, he has also decided to leave the sequel, and his reasoning certainly adds some more cause for concern. Find out more about Junkie XL leaving Deadpool 2 after the jump.
Here's what was posted to Junkie XL's official Facebook page:
It is with a heavy heart that I have decided not to score the upcoming Deadpool movie. I love this character and creating his and the movie's original score was a monumental chapter in my life, personally and professionally.
Since it was revealed that Deadpool's brilliant creative director Tim Miller will not be involved in the project anymore, I have undertaken some soul searching. Tim was the driving force behind Deadpool and me getting involved in this amazing project. Deadpool without Tim at the helm just does not sit right with me and that is why I have decided not to be involved in the second chapter.
It was a difficult decision, as I love the project so much and i know how eagerly the next installment will be anticipated, it's hard to walk away from something so unique, but it also has to feel right.
We already knew that the reason for Tim Miller leaving Deadpool was due to creative differences with Ryan Reynolds. Word on the street was Miller wanted to create a bigger budget, more stylized sequel while Reynolds wanted to keep it smaller and let the raunchy humor and unique storytelling style do the heavy lifting. It sounds like Junkie XL has decided that he trusts Miller more than Reynolds, and honestly, it's hard to disagree with him.
Ryan Reynolds is undoubtedly a big part of what caused Deadpool to become a huge success. He never gave up on it, he promoted the hell out of it, and he has the perfect personality and comedic style to bring the Merc with a Mouth to life. But Tim Miller never gave up on Deadpool either, and his penchant for visual effects wizardry and low budget filmmaking is what helped make the comic book flick resourceful with its action. That blended perfectly with what Reynolds brought to the table, along with the script by Paul Wernick and Rhett Reese.
Frankly, I'm worried about Deadpool 2 if only because Reynolds hasn't made the best decisions when it comes to the comedies he has made. Tim Miller won an Oscar for a short film, and his debut feature was Deadpool. Now with Junkie XL coming out and showing his support for Tim Miller, it just makes me think that Reynolds is being a little too controlling with Deadpool. But maybe his collaboration with John Wick director David Leitch or whoever ends up directing the movie will turn out a fine sequel. We're still hoping for the best.
In case you need a reminder of the good work Junkie XL did on Deadpool, here you go: