Westworld Episode 6 Photos: "The Adversary"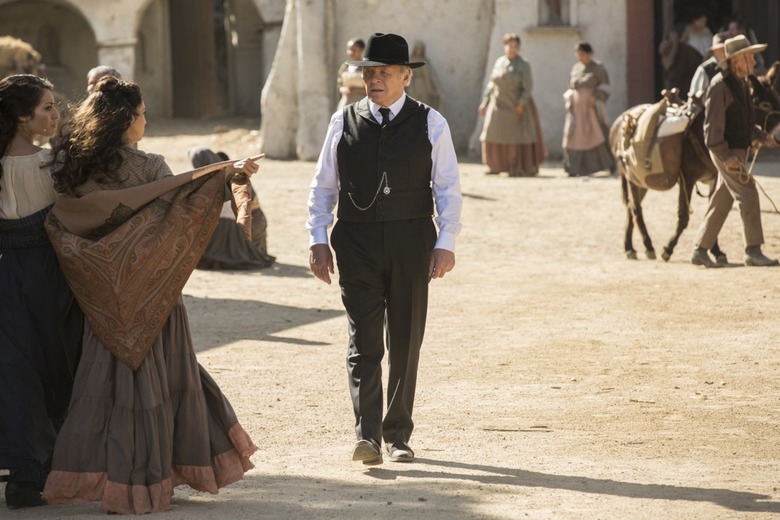 Westworld episode 6 entitled "The Adversary" focuses on an approaching confrontation between Doctor Ford and... someone trying to take the park away from him. We've seen a trailer for the back half of the first season of Westworld, and now HBO has released photos for this upcoming episode. Hit the jump to see the Westworld episode 6 photos.
Westworld Episode 6 Photos: "The Adversary"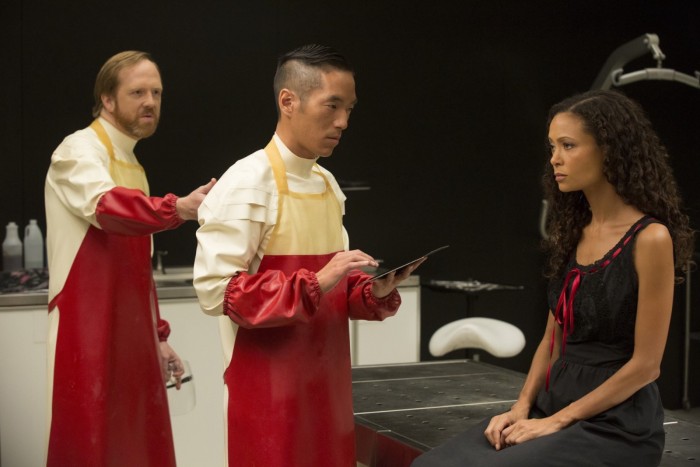 Westworld lab techs Sylvester and Felix seem to be up to no good with Maeve (Thandie Newton). We've seen in the trailer for the upcoming episodes that Maeve seems to take control of the situation behind the scenes.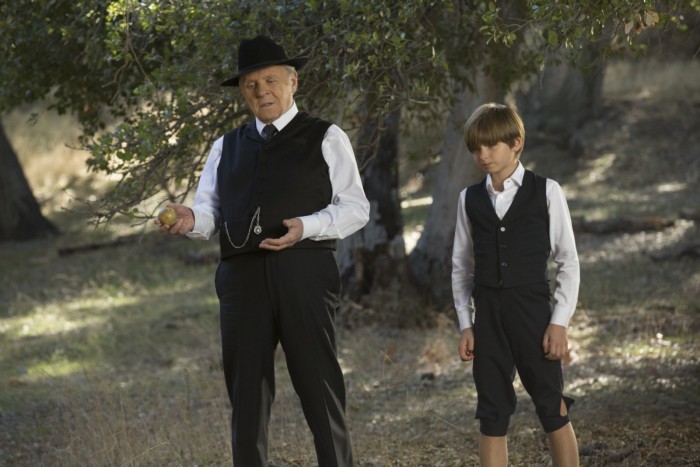 What is Doctor Ford doing in the park with that boy host? Many suspect that the boy is modeled after a younger version of Ford, will this be revealed in the upcoming episode?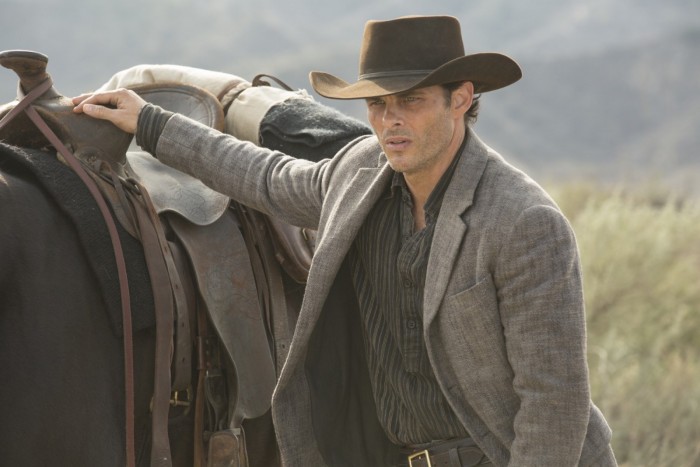 Where are Teddy and his horse off to?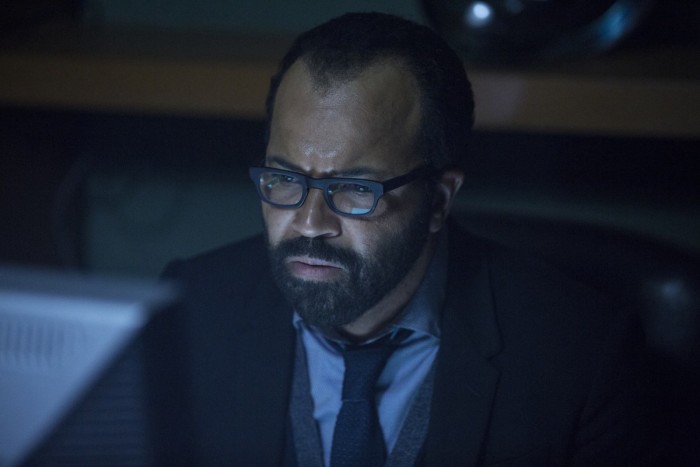 Bernard is busy chasing some mystery, perhaps trying to uncover who exactly is stealing data out of the park.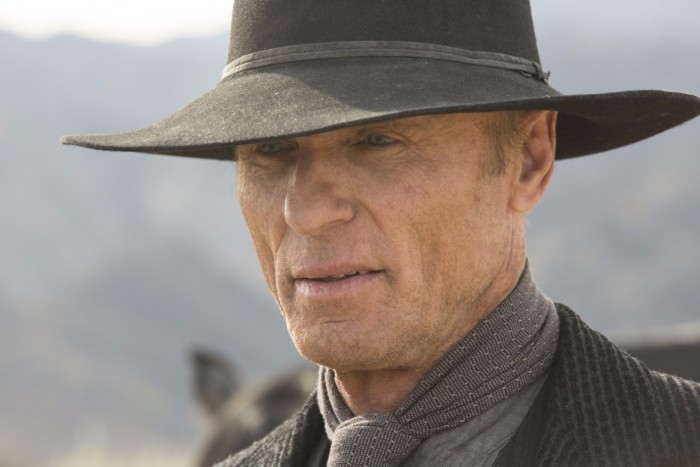 After having an across the table chat with Doctor Ford in last episode, The Man in Black is back on the search for that mysterious maze — but does it even exist?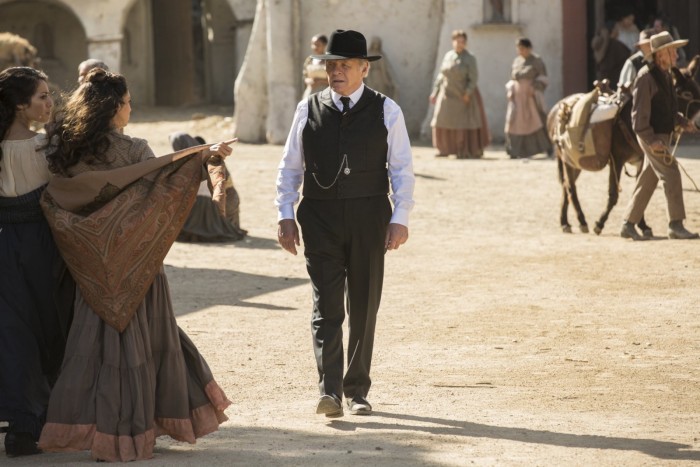 I love this photo of Doctor Ford (Anthony Hopkins) walking through the world he created. Perhaps like his boyhood dog, he doen't know what to do with himself now that he has achieved his lofty goals.
The episode is written by Halley Wegryn Gross, an actress who has appeared in films such as Across The Universe and The Babysitter, who has recently transitioned into television writing on Banshee. She is a credited story editor on season one of Westworld.
The episode is directed by Frederick E.O. Toye, who started out in visual effects on films like The Adams Family and Forrest Gump, but has found a career as a television director. He has become a go-to tv director for Bad Robot, having worked on episodes of Alias, Lost, Fringe, Revolution and 11.22.63. He directed 11 episodes of Jonathan Nolan's CBS series Person of Interest.
The official plot synopsis for the episode follows:
"Maeve (Thandie Newton) charms Lutz (Leonardo Nam); Elsie (Shannon Woodward) uncovers possible sabotage; the Man in Black (Ed Harris) and Teddy (James Marsden) run afoul of a garrison."
Westworld stars Anthony Hopkins, Ed Harris, James Marsden, Jeffrey Wright, Thandie Newton, Evan Rachel Wood, Tessa Thompson, Sidse Babett Knudsen, Jimmi Simpson, Rodrigo Santoro, Shannon Woodward, Ingrid Bolsø Berdal, Ben Barnes, Simon Quarterman, Angela Sarafyan, Luke Hemsworth and Clifton Collins, Jr.
Westworld episode 6 entitled "The Adversary" will air November 6th 2016 on HBO.