Johann Johannsson On The Challenges Of Scoring 'Blade Runner 2049'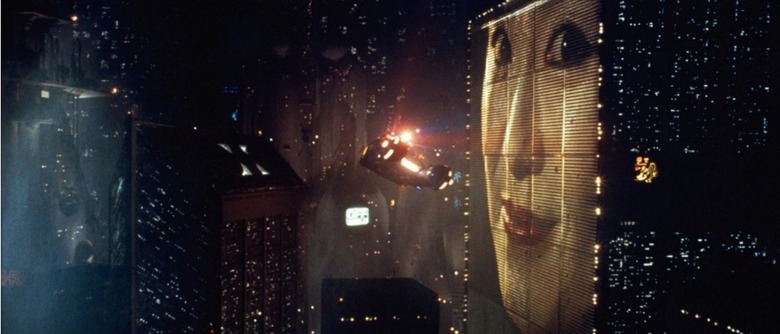 Denis Villeneuve is knee-deep in the world of Blade Runner. The director behind Sicario and next week's Arrival is currently shooting the sequel, Blade Runner 2049, which is about the search for Rick Reckard (Harrison Ford). Reimagining and advancing the world Sir Ridley Scott captured on film must put an exceptional amount of pressure on Villeneuve and his team, but like the sequel's composer Jóhann Jóhannsson says, they're making a sequel, something new, so there's freedom to try new things, like with the score.
Below, learn more about the Blade Runner 2049 music.
Blade Runner 2049 comes out in less than a year from now, but as of this moment, Jóhannsson can only say so much about the project. While discussing Jóhannsson promoted his Arrival score with LRM, he told the outlet they're still figuring out what the score needs to be for Blade Runner 2049:
It's very early on with Blade Runner. They're still filming. I'm sending them stuff, and we're still looking for the sound. It's a slow process. It's very early to talk, really, in any specific terms about Blade Runner, but obviously, it's a sequel to a very iconic, celebrated film that is very well loved. It's a film that's one of my favorites, to be honest. It's one of my all-time favorite films, so it's a huge challenge to take on. It feels like a responsibility in many ways, like a big responsibility to take on a project like this.
Trying to imagine Blade Runner without Vangelis' synth-heavy score is nearly impossible. The electronic sounds heighten the atmosphere, the romance, the tension, and pretty much the rest of Ridley Scott's film. Vangelis' music a major part of the world of Blade Runner, which Jóhannsson acknowledges, but Blade Runner 2049 is the world of Blade Runner 30 years later, so there's, again, room to try new things:
It has to be music that exists in the world of Blade Runner, but it's Blade Runner thirty years later. It's not a remake, it's a sequel, so a lot of time has passed and things have changed. I think that will be reflected in all elements of the score and the film. Obviously, Vangelis' music played a huge part in creating that world, and Vangelis' score to Blade Runner is one of my all-time favorites. It was a huge part of why that film is so strong, so yes, it's something that I'm very aware of, but as I said, this is a sequel, not a remake, so we're doing something that exists in the world but is new as well.
How the passage of time has affected Blade Runner's world we already know a little about. The concept art teased an expectedly horrifying depiction of Los Angeles, drowning in toxic rain and snow. How these new, oppressive environments influence Jóhannsson's music, we'll find out next year. In addition to Ford and Ryan Gosling, Blade Runner 2049 stars Robin Wright, Mackenzie Davis, Jared Leto, Barkhad Abdi, Dave Bautista, Ana de Armas, Lennie James, and Carla Juri.
Blade Runner 2049 opens in theaters October 5th.