Lars Von Trier Sets Matt Dillon As Jack The Ripper In 'The House That Jack Built'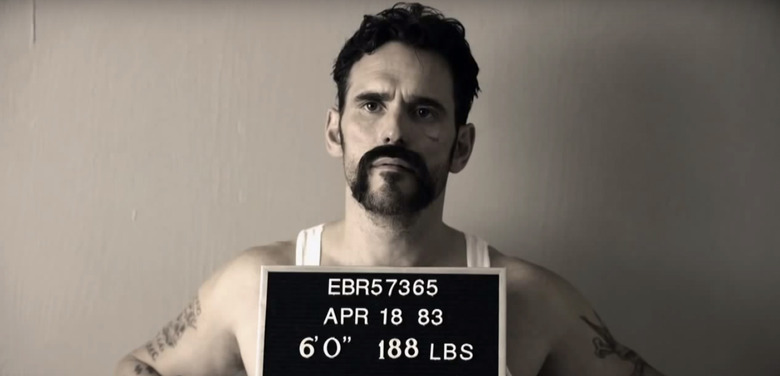 Over the past decade, Matt Dillon has made plenty of movies that no one really cared about. Old Dogs, Armored, Takers, Pawn Shop Chronicles and The Art of the Steal have all featured Matt Dillon, and they're all movies that you either forgot about or never knew existed to begin with. However, with a key role on the popular Fox series Wayward Pines, the career of Matt Dillon has had a bit of a resurgence, and now Lars von Trier will try to help that along.
Matt Dillon has been set to play London's notorious notorious serial killer Jack the Ripper in The House That Jack Built, a film from Nymphomaniac and Antichrist director Lars von Trier following the murderer's development over 12 years.
Deadline announced the casting of Matt Dillon in the Lars von Trier Jack the Ripper movie which has a slew of support from various Swedish and Danish production companies, including the Danish Film Institute and Swedish Film Institute. Here's how the film is described:
The House That Jack Built follows the highly intelligent Jack over a span of 12 years and introduces the murders that define Jack's development as a serial killer. We experience the story from Jack's point of view, while he postulates each murder is an artwork in itself. As the inevitable police intervention is drawing nearer, he is taking greater and greater risks in his attempt to create the ultimate artwork.
In addition to Matt Dillon as Jack the Ripper, the film will also feature Swiss actor Bruno Ganz (who famously played Hitler in Downfall, among other acclaimed roles) in the role of Verge, a mysterious figure who talks to Jack about his murders and thoughts. That makes it sounds like Verge could be a figment of Jack's imagination, but that would be a bit of a cliche, so I hope that's not the case.
Anyone familiar with Lars von Trier's work knows that he's not afraid to push the envelope when it comes to graphic imagery. So having the filmmaker explore the madness of such a famous serial killer should result in something truly compelling and fascinating, and more than likely gruesome.
There's still some casting to be done for the movie, including four key female roles (presumably some of Jack's victims, who were usually prostitutes), and it's not clear when we might see this film completed, but we'll keep our ear to the ground for more.