'The Lego Batman Movie' Trailer: Move Over, Batfleck, There's A New Dark Knight In Town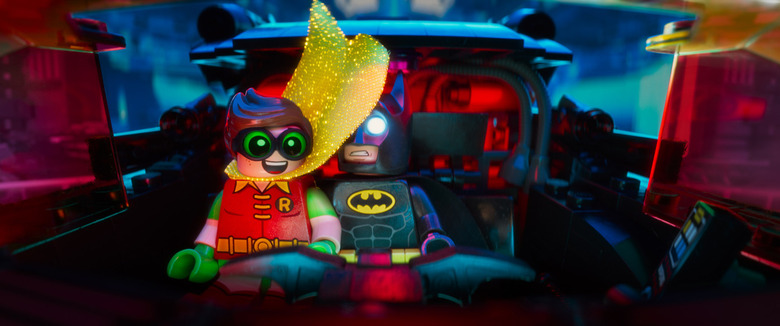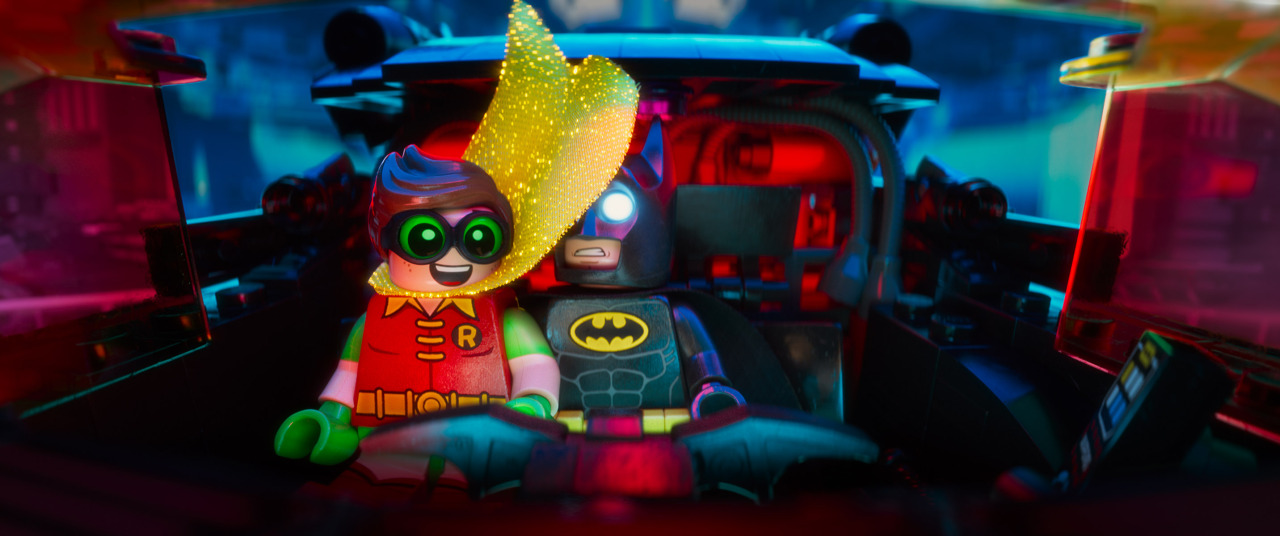 Ben Affleck's Batman will be back onscreen next year for Justice League, but before we get there we'll see a completely different version of the Dark Knight, in the form of a tiny plastic minifig voiced by Will Arnett. Yup, we're just a few months away from the release of The Lego Batman Movie, which picks back up with the endearingly obnoxious take on the character first introduced in 2014's The Lego Movie.
We've seen little teases of The Lego Batman Movie here and there over the past several months, and now a brand-new Lego Batman Movie trailer offers our best look yet. Watch it below.
The Lego Batman Movie Trailer
Lego Batman isn't so much a refutation of the more serious live-action Batman as he is a sideways slant on him. As such, Lego Batman has inherited live-action Batman's tendencies toward misery and loneliness. But in contrast to the live-action DC universe, which seems content to let Batman stay his usual grim and gritty self, The Lego Batman Movie promises to take on the question of whether Batman can ever really, truly be happy.
Variously helping and hindering Batman in his journey toward self-actualization will be Alfred (Ralph Fiennes), Robin (Michael Cera), Batgirl (Rosario Dawson), the Joker (Zach Galifianakis), Harley Quinn (Jenny Slate), and Gotham City mayor Marion Grange (Mariah Carey).
Among Lego Batman's challenges will be learning to play nice with others. "Famously, Batman works alone, so when he's put into this situation, he's forced to confront a lot of issues," Arnett explained at Comic-Con. Director Chris McKay chimed in, "It's About a Boy as directed by Michael Mann." He also named Jerry Maguire and The Life Aquatic With Steve Zissou as some of his other inspirations.
And while Joker, arguably the most famous Bat-foe, will be prominently featured, he'll be far from the only villain Batman has to face. "There's a slight Dirty Dozen element to this movie," McKay teased. "We go deep into the Batman rogues gallery."
The Lego Batman Movie drops into theaters February 10, 2017.
In the irreverent spirit of fun that made The LEGO® Movie a worldwide phenomenon, the self-described leading man of that ensemble—LEGO Batman—stars in his own big-screen adventure. But there are big changes brewing in Gotham, and if he wants to save the city from The Joker's hostile takeover, Batman may have to drop the lone vigilante thing, try to work with others and maybe, just maybe, learn to lighten up.