Warner Bros.' 'The Flash' Movie Loses Another Director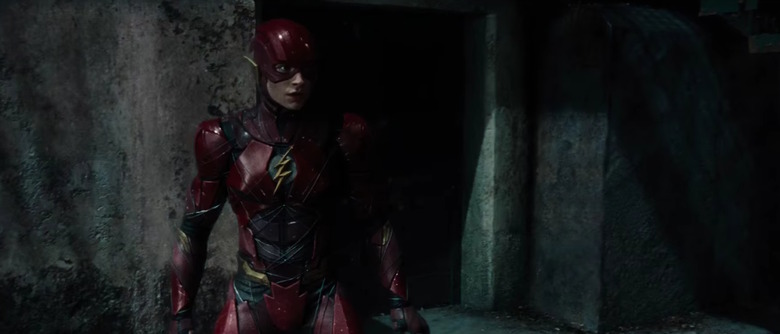 It looks like Warner Bros.' The Flash will be slowed down by its inability to hold on to a director. Dope helmer Rick Famuyiwa has just dropped out of the DC superhero project citing that old dreaded standby, "creative differences." His departure likely delays the film's production and, subsequently, its release. Famuyiwa is actually the second director The Flash has lost in a year — he signed on in June to replace Seth Grahame-Smith, who had departed in April. 
Famuyiwa issued a statement to The Hollywood Reporter about his exit:
When I was approached by Warner Bros and DC about the possibility of directing The Flash, I was excited about the opportunity to enter this amazing world of characters that I loved growing up, and still do to this day.
I was also excited to work with Ezra Miller, who is a phenomenal young actor. I pitched a version of the film in line with my voice, humor, and heart. While it's disappointing that we couldn't come together creatively on the project, I remain grateful for the opportunity. I will continue to look for opportunities to tell stories that speak to a fresh generational, topical, and multicultural point of view. I wish Warner Brothers, DC, Jon Berg, Geoff Johns, and Ezra Miller all the best as they continue their journey into the speed force.
His comments don't offer any specific indication about what those "creative differences" might have been, but the trade's sources suggest Famuyiwa's vision had "more edge" than Warner Bros. wanted. In that light, his statement could be interpreted as subtly calling out Warner Bros. for their apparent disinterest in "stories that speak to a fresh generational, topical, and multicultural point of view."
Ezra Miller, who made his big-screen debut as the Flash in this spring's Batman v Superman: Dawn of Justice, remains on board to star. In fact, that's part of the reason the Famuyiwa's exit is likely to move back the release date. The Flash was on track to start shooting in March 2017 for release in March 2018. However, Miller has other commitments in summer 2017 (perhaps the Fantastic Beasts sequel?) so he can't just wait around for a new director to take his time getting situated.
Less clear is what this means for the other actors in The Flash. Famuyiwa had been developing the project for months and oversaw the casting of Kiersey Clemons as Iris West and Billy Crudup as Henry Allen. In addition, Ray Fisher was expected to reprise his role as Victor Stone a.k.a. Cyborg. Fisher can't really be recast since he's already appeared in Batman v Superman and Justice League, but could scheduling issues force Clemons and Crudup to drop out?
We're sure to hear much more in the coming days, weeks, and months, including details about a new director and a new release date, so stay tuned.