'Doctor Strange' IMAX Featurette Pushes Mind-Bending Visuals On The Giant Screen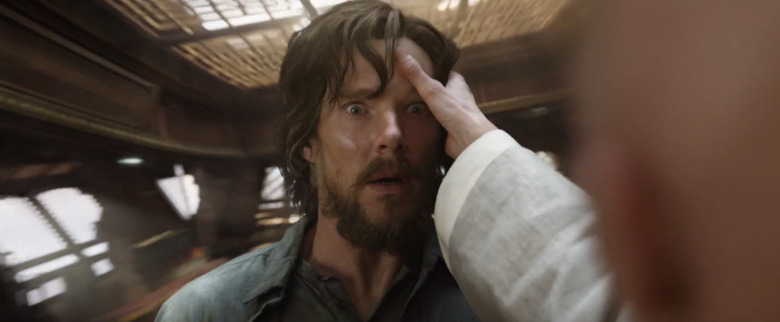 We're just a few days out from seeing what Marvel Studios has to offer with their latest entry in the Marvel cinematic universe, Doctor Strange. So far the early buzz has been mostly positive with plenty of praise surrounding the visuals and action of the movie, despite the fact that the movie does hit some of the tired tropes of the origin story and introduces a character not wholly dissimilar from Robert Downey Jr.'s take on Tony Stark.
At the very least, we're getting the beginning of a new Marvel franchise that brings us into a completely different realm of the Marvel cinematic universe. Helping with that is the IMAX 3D format that allows trippy, mystical visuals to come to life in a big way. Check out a new Doctor Strange IMAX featurette after the jump to see what we're talking about. 
Normally I'm not that excited when the default way to see a new blockbuster is in IMAX 3D, especially when the movie wasn't shot that way. But the in case of Doctor Strange, not only was over an hour of footage specially formatted for IMAX, but the visuals themselves appear to really enhance the 3D and play with your mind. Even if you're not the biggest 3D fan, the size of the IMAX footage should be enough to convince you to give it another shot.
Be sure to check out the first reviews of Doctor Strange in our round-up of extended reactions from the movie. We're bound to be talking about this Marvel movie for awhile with Benedict Cumberbatch's new role in the Marvel cinematic universe becoming more important in the future with an appearance in Thor: Ragnarok on the way, as well as The Avengers: Infinity War.
From Marvel Studios comes "Doctor Strange," the story of world-famous neurosurgeon Dr. Stephen Strange whose life changes forever after a horrific car accident robs him of the use of his hands. When traditional medicine fails him, he is forced to look for healing, and hope, in an unlikely place—a mysterious enclave known as Kamar-Taj. He quickly learns that this is not just a center for healing but also the front line of a battle against unseen dark forces bent on destroying our reality. Before long Strange—armed with newly acquired magical powers—is forced to choose whether to return to his life of fortune and status or leave it all behind to defend the world as the most powerful sorcerer in existence.
Doctor Strange opens in US theaters on November 4.