New 'Rambo' Movie In The Works; Sylvester Stallone Won't Return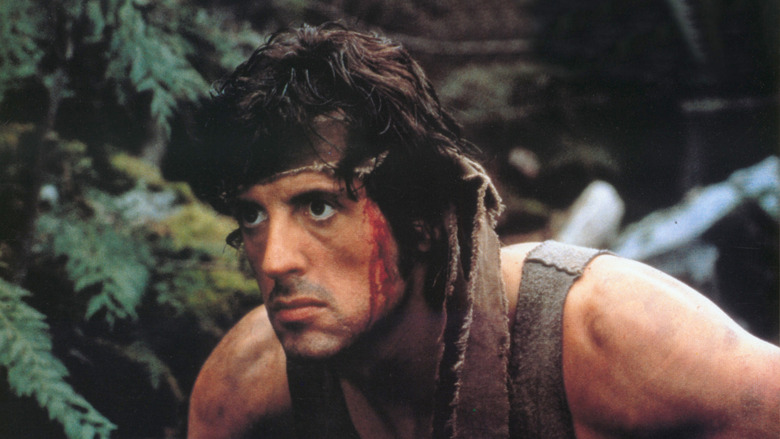 John Rambo is bursting back onto the big screen. Nu Image / Millennium Films is firing up Rambo: New Blood, with Ariel Vromen (Criminal) set to direct and Brooks McLaren on board to write. The catch? This isn't a Rambo sequel, but rather a Rambo reboot that's moving ahead without Sylvester Stallone. 
According to The Hollywood Reporter, which broke the news, Millennium is treating Rambo "as a character akin to James Bond." To that end, they're looking to reboot the franchise with a younger actor in the lead. No plot details have been revealed. Rambo: New Blood will be the first Rambo movie not starring Stallone, who's played the character three times from 1982-1988 and then reprised the role once more for 2008's Rambo.
Plans to resurrect the Rambo franchise has been in the works for a while now, in various forms. As recently as 2014, Stallone was planning to make Rambo: Last Blood, described as "his version of No Country for Old Men." Then there was talk of a possible TV series at Fox, also titled Rambo: New Blood, which would have followed John Rambo and his long-lost son. As of earlier this year the small-screen project — which did not have Stallone set to play Rambo — was still simmering, but the announcement of the new movie could be an indication that the TV show is dead.
Stallone has said in the past that he was happy to end the role on a high note — with 2008's Rambo, which he also directed. "There's nothing left," he said. "When they asked me to do another Rambo, I said, "If I can't do better than I did last time, and I can't, then why?"
Vromen is an Israeli director whose credits include the crime dramas The Iceman, starring Michael Shannon as notorious hitman Richard Kuklinski, and Criminal, starring Kevin Costner as a death-row inmate implanted with the memories and skills of a dead CIA agent (Ryan Reynolds). McLaren has a few projects in the works including How It Ends, a Black List post-apocalyptic drama, and Line of Sight, an action thriller being developed by Ben Affleck at Warner Bros.