'The Defenders' Recruits 'Jessica Jones' Director For First Two Episodes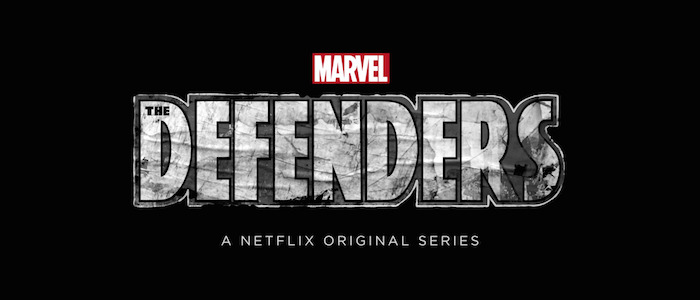 Everything we know for sure about The Defenders can be neatly folded into one relatively simple sentence. Here goes. Ahem: The Defenders is an eight-episode series executive produced by Daredevil's Douglas Petrie, and Marco Ramirez will see the lead characters from Daredevil, Jessica Jones, Luke Cage, and Iron Fist teaming up to take on a larger threat and a lead villain played by Sigourney Weaver. Almost everything else, including the most-likely-true theory that this makeshift superhero team will be taking on the evil ninja organization known as The Hand (introduced in Daredevil season 2), is pretty much speculation at this point.
But now we can add another piece of information in the "known facts" column. Director and Marvel veteran S.J. Clarkson has been brought on to direct episodes of The Defenders.
Deadline broke the news of Clarkson's hiring, noting that she will call the shots on episodes one and two of the series. Clarkson previously helmed the first two episodes of Jessica Jones ("AKA Ladies Night" and "AKA Crush Syndrome"), where she struck a delicate balance between strong character work, super-powered fight scenes, and moody atmosphere. Her other credits include episodes of Bates Motel, Vinyl, Orange is the New Black, Banshee, and Dexter.
Jeph Loeb, Marvel's head of television, released this statement:
S.J.'s take on the material is outstanding. We loved her work on Marvel's Jessica Jones and couldn't think of a more talented and accomplished person to helm the first two episodes of Marvel's The Defenders.
While this is a promising start because Clarkson is a talented director who has experience working on Marvel's Netflix shows, there's another layer to appreciate here. Just a few days ago, we wrote about how Jessica Jones season 2 will be directed entirely by women and how this was an important gesture in an industry that is, and let's not mince words, typically male-dominated and sexist. Bringing on a woman to helm 25% of your big superhero team-up series is another baby step forward and (Maybe? Possibly? Hopefully?) indicative of more diversity behind the camera on future shows. It's a start, at least.
The Defenders still doesn't have a release date yet, but it will begin filming later this year for a 2017 release date. In the meantime, we can still look forward the first season of Iron First, which will arrive on Netflix on March 17, 2017.