Casey Affleck Joins Robert Redford In David Lowery's 'The Old Man And The Gun'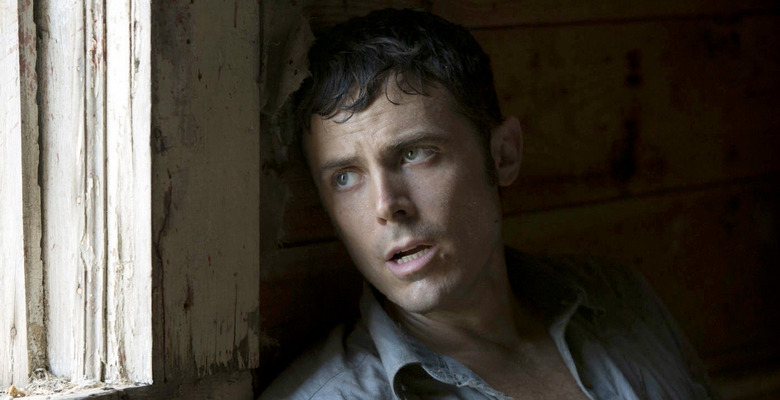 David Lowery signed on to direct The Old Man and the Gun and Pete's Dragon right around the same time. It was initially unclear which movie would happen first, but when Pete's Dragon began to pick up speed, Lowery asked Robert Redford to play Mr. Meacham, so their other project had to wait. Now, the drama, based on a true story, is moving forward with Lowery, Redford, and a new addition, Casey Affleck (Manchester by the Sea).
Below, learn more about the David Lowery project.
The Old Man and the Gun is based on David Grann's 2003 article of the same name published in The New Yorker. Grann's story was about Forrest Tucker, a man who spent much of his life in and out of prison and robbing banks. Tucker managed to escape jail a total of 18 times. Even when Tucker was approaching 80, he had a desire for a life of crime and robbed another bank in Pomona Beach, Florida.
The police had Tucker under watch, so after the robbery when he returned to his retirement home and his third wife, a high-speed chase ensued. The chase came to an end when the criminal crashed his car into a palm tree. Over $5,000 in cash, a sawed-off assault rifle, a police scanner, a New York detective badge, and more were found in Tucker's car. The man was sentenced to 13 years in jail. In 2004, Forrest Silva "Woody" Tucker passed away in prison.
According to a press release, Casey Affleck, who starred in Lowery's achingly beautiful Ain't Them Bodies Saints, is playing a detective who's "captivated with Forrest's commitment to his craft and a woman who loves him in spite of his chosen profession." David Lowery's script covers Tucker's escape from San Quentin at the age of 70 to his string of heists which "confounds authorities and enchants the public."
The crime caper begins shooting early next year in Ohio. Years ago, The Old Man and the Gun was at Warner Bros., and the studio tapped Wolfgang Peterson (Das Boot) to direct. Thankfully, Tucker's story ended up in Lowery's capable hands, because this material sounds right up his alley. And another collaboration between Lowery and actors of Affleck and Redford's caliber is promising. For the past few years, Lowery has actually been writing a science-fiction project with Affleck in mind. It seems doubtful The Old Man and the Gun will be the last movie those two make together.