'Thor: Ragnarok' Director Confirms The Presence Of A 'Planet Hulk' Character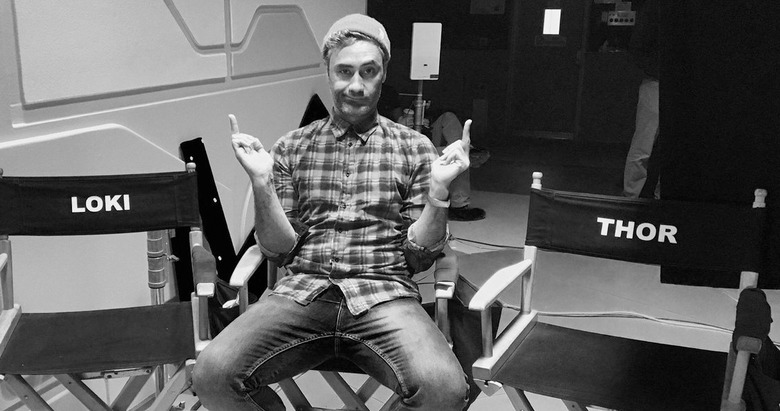 Last night if you happened to be on Facebook at the right time, there was a surprise live broadcast from behind the scenes of Thor: Ragnarok down in Brisbane, Australia. In fact, it was the final day of production, and Taika Waititi wanted to show fans around the little outdoor studio location they were shooting on that day with franchise star Chris Hemsworth present and new co-star Tessa Thompson (with Valkyrie war paint on her face) on hand as well.
While not much was revealed about Thor: Ragnarok, there were some interesting little details to be noted about the set, which looks like some kind of space junkyard that wouldn't feel out of place in Guardians of the Galaxy, and some of the extras spotted. But in a very quick moment, Waititi revealed that we'll see a certain Planet Hulk character in Thor Ragnarok.
If you have the time, you can watch the whole Facebook Live video, which is a little over 14 minutes:
The part that we're interested in comes and goes pretty quickly around the 10:50 mark when Taika Waititi introduces us to an actor named Steve, and he quickly says that he's playing a character called Miek. The Hollywood Reporter called this to our attention and explained that this is the name of a character from the Planet Hulk storyline. Here's an image of the character from the animated movie: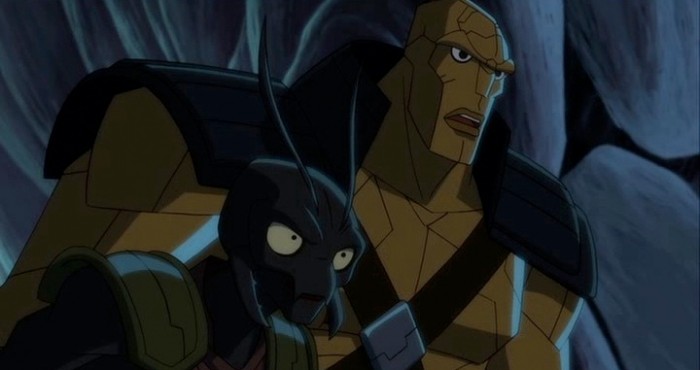 Miek is the insect-looking alien in the foreground, and behind him just so happens to be Korg, another character that Taika Waititi seemed to hint at making an appearance in Thor: Ragnarok as well. In the Planet Hulk storyline, which is being adapted loosely for Thor: Ragnarok, Miek teams up with the big guy to over throw the regime responsible for enslaving people to fight in gladiator battles on the planet Sakaar. Since we know Hulk and Thor will be forced to fight in the gladiator arena (based on the sizzle reel shown at San Diego Comic-Con this past summer), that could easily happen in Thor: Ragnarok.
However, you might notice that every iteration of Miek is a variation of an insect-like character design. And the actor on set doesn't appear to be wearing anything that makes him look anything like a bug. Maybe visual effects will replace his human features, or maybe this will just be a completely different version of the character.
The important takeaway is that we have more evidence that the Planet Hulk storyline will have a significant part in Thor's story for his third outing. And if the set on display in this video is any indicator, we're going to be traveling to a much different part of the galaxy than we've seen Thor in before. But we won't know for sure until Thor: Ragnarok arrives on November 3, 2017.