Netflix's '3%' Trailer: A Post-Apocalyptic TV Series Where Only 3% Will Succeed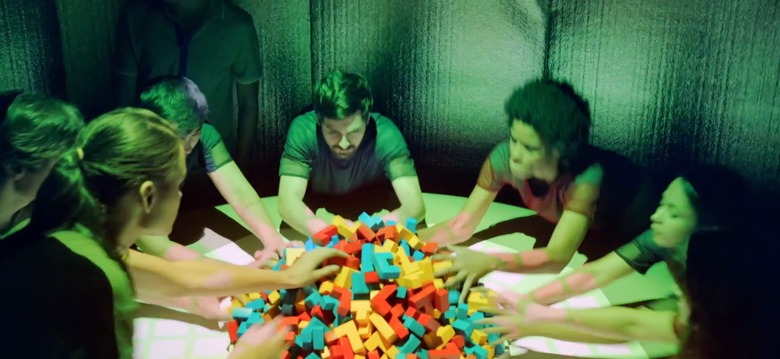 3% is a new thriller series from Netflix set in "a world sharply divided between progress and devastation, where people are given a chance to make it to the 'better side', but only 3% of the candidates succeed." Sounds like a compelling concept. Watch Netflix's 3% trailer now after the jump.
Netflix's 3% Trailer
Netflix's original programming line-up is not limited to American productions. 3% is the streaming service's the first Brazilian original series and one of Netflix's first shows produced in a language other than English. It is a reboot of a 2011 web series of the same name created by Pedro Aguilera (El Revenge) which had its pilot episode produced and uploaded to YouTube (it's no longer online).
The international setting gives the series instant production value, even when some of the future visual effects may not be up to the level that we usually expect from modern television. The concept is more interesting to me than the footage I see in the trailer above, but I'll give the series a chance next month when it premieres.
The series is produced by City of God/Blindness cinematographer César Charlone, written by Pedro Aguilera, with episodes directed by Jotagá Crema, Daina Giannecchini, Dani Libardi, and César Charlone. Here is the official synopsis from Netflix:
In a post-apocalyptic world cruelly divided between progress and devastation, you only get one chance to improve your lot — and only 3% will succeed. A world divided into progress and devastation. The link between the two sides – Offshore and Inland – is a rigorous and painstaking system called The Process. Everyone in Inland has a chance to go through The Process to live a better life in Offshore. But only 3% make it through.
The first season of 3%, eight hour-long episodes, will be released on the Netflix streaming service on November 25th, 2016.