Disney Making 'Oliver Twist' Movie Musical With Ice Cube And 'Hamilton' Director Thomas Kail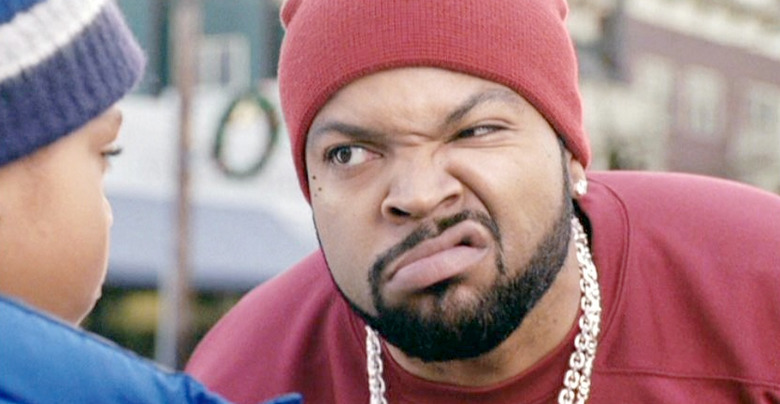 Another day, another big announcement about Disney's plans to remake a classic tale. But this one sounds a little more offbeat than most. The Mouse House is planning an Oliver Twist movie musical, with Ice Cube set to play Fagin and (wait for it) Hamilton director Thomas Kail set to helm. It might not sound like the most obvious combination, but then again neither did hip-hop and the American Revolution, and look how that turned out. 
First published in the 1830s, Charles Dickens' Oliver Twist follows a poor orphan boy who is put to work at a very young age. He later comes under the wing of the criminal Fagin and his gang of juvenile pickpockets, including the Artful Dodger. As Oliver's adventure continues, he suffers betrayals, comes under the care of kinder people, and eventually learns the truth about his past.
Oliver Twist has been adapted many, many times before. Among the most famous adaptations are the stage musical Oliver!, which debuted on the West End in 1960 and has been revived countless times since. Disney previously tackled the story in their 1988 animated feature Oliver and Company, which reimagined most of the characters as cute animals living in New York. And there are other versions of Oliver Twist in the works even now including the steampunk retelling Dodge and Twist and, for some reason, a "sexy" crime procedural TV series called Twist.The Hollywood Reporter describes Disney's new Oliver Twist as a "modern and musical take" that will cross genres including hip-hop. In addition to starring as Fagin, Cube will team with Jeff Kwatinetz to write the treatment and produce. Also producing is Marc Platt (La La Land, Mary Poppins Returns, Broadway's Wicked).
Kail is the Tony-winning director of Lin-Manuel Miranda's Hamilton and In the Heights. He also picked up an Emmy earlier this year for directing Fox's Grease: Live. Disney is already all-in with Kail's buddy Miranda — he's written music for Star Wars: The Force Awakens and Moana and is set to do so again for The Little Mermaid, and he stars in the upcoming Mary Poppins Returns. Miranda may be insistent that no one is making a Hamilton movie anytime soon, but through some smart hires, Disney's still found a way to cash in on the craze.